April and Grandvalira have been good friends for the last couple of days. During Tuesday and Wednesday , the biggest ski resort in South Europe has received more than 20 centimetres of powder snow.
All the sectors inside the Grandvalira ski resort are open and connected by slopes, 180 skiable kilometres are and the 85% of the facilities are available. The snow conditions have improved considerably and Grandvalira can now face Easter with a good perspective, it can also count with the skiing chool services, the activities, the restaurants and the après-ski options operational.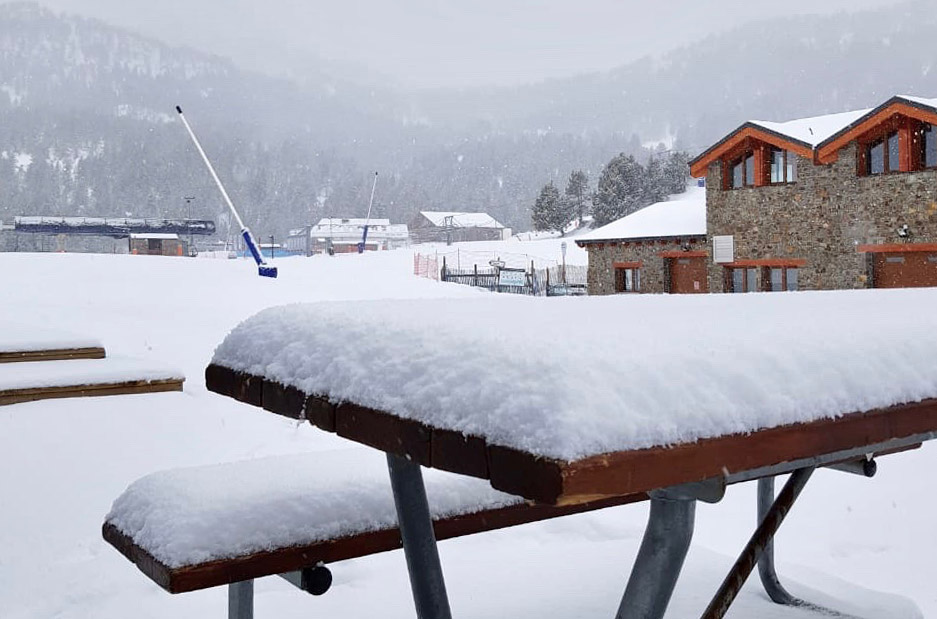 Total fight continues: the fight for the best freeski style
From April 4th to April 6th the freeski game will take place again at the Grandvalira ski resort, this time it's going to celebrate the 15th edition. 22 riders that come from different locations around the world will battle for Total Fight title at the El Tarter Snowpark. Some many nationalities will come together, EEUU, Finland, Switzerland, France, Italy, New Zealand, Argentina, Spain and Andorra.
Among the favourite riders to win the title, there is McRae Williams, winner of the XGames and Total Fight several times. It won't be easy for him because he will have to battle against his compatriots Quinn Wolferman, Ryan Stevenson, Peter Raich and John Brown, considered one of the freeskiers with more talent. Other names that will feature in the competition are the French champion, Antoine Adelisse, and Finn Bilous, the New Zealander is inside world's top 3 riders.
What to do after skiing?
The day is now even longer because the clocks have changed and there are 2 après-ski references that you have to go to! During the following days, L'Abarset and Après-Amélie feature different sessions and musical styles.