The first snowflakes have settled and have coloured mountains white, so this means the ski season is approaching. The resorts are already working on the preparation of their facilities to open them to the public in the upcoming weeks, and even some, such as La Masella, have already started their snow season. As you can see, it's time to start booking your ski offer. Therefore, you will love to know the opening dates of the resorts. Let the party begin!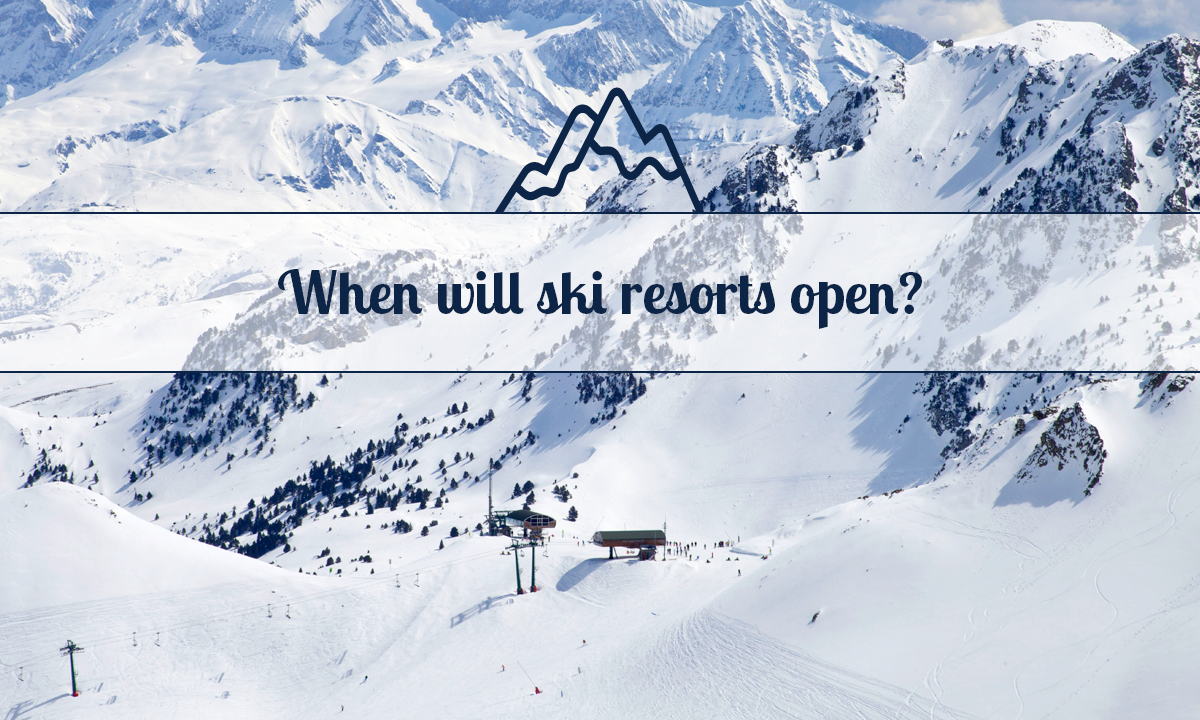 Grandvalira: Thinking about skiing in Grandvalira? The Andorran resort will open its doors on 2nd December, if weather conditions are good. The largest domain in southern Europe has made an 11 million euro investment for this snow season.
Vallnord: 1st December is the day you have to mark on your calendar if you are interested in skiing in Vallnord. The resort has done its homework and has invested 1.5 million euros in Arcalís, and 3.4 in Pal Arinsal. One of the best pieces of news is the new service building in Coll de la Botella, which will be the new strategic point. How about a trip to Vallnord for the December Bank Holiday in Spain?
Pal Arinsal: the largest and most versatile resort in Vallnord, located in Andorra la Vella, will open on 1st December.
Ordino Arcalís: one of the resorts with the longest ski season in the Pyrenees, which also plans to open its doors on 1st December. It is ideal if you are looking for a more alpine skiing experience, exciting, with excellent snow quality and the best landscapes and views.

Formigal: the resort, located in the Aragonese Pyrenees, will open on 25th November. We already know what we will do after enjoying their snow: a good party in Marchica, the Formigal après-ski pub. Want to join in?
Cerler: like its ski resort sister, Cerler begins the season on 25th November. Yes, yes, you are reading well. What are you waiting for to visit?
Panticosa: the Panticosa ski resort, which you can also access for free if you book your hotel package + ski pass in Formigal, will open on 2nd December.
Sierra Nevada: the ski resort of the south of the Peninsula will open the season on 25th November. There have been some interesting changes for this season, such as the new snowmachines, snowmobiles, cannons, ski pass vendors and a new restaurant.

Baqueira Beret: will open its doors on 18th November, a week earlier than expected, due to the heavy snow in recent days. The facilities will open with a total of 30km ready for skiing and a snow thickness of 40cm at 1,800 metres of altitude, and up to 50cm at 2,500 metres.
La Molina: La Molina is synonymous to snow, history, sport and fun for all audiences. The winter season is scheduled to begin on Saturday, 25th November.
Masella: the Cerdanya resort once again got ahead of the rest of the winter resorts of the Pyrenees, and opened last Friday, 10th November. This is the second earliest start of the season in the history of La Masella, and coincides with nothing less than its 50th anniversary.
Espot Esquí and Port Ainé: Ski Pallars domain resorts will open on 1st December. Do you fancy spending the December bank holiday in Port Ainé or Espot Esquí?
Boí Taüll: the Alta Ribagorza resort boasts about the highest levels of the Pyrenees. Your season, if time permits, will begin next on 1st December. Will you be the first to ski on their slopes?
Vallter 2000: with 35 years of activity behind them, Vallter 2000 will open the winter season on 2nd December.

Font-Romeu: like Vallter 2000, this ski resort located in the French Pyrenees will also open on Saturday, 2nd December. In addition, it opens a snowpark in the extraordinary ski resort of La Calme.
Saint Lary: Saint Lary is celebrating this season its 60th anniversary and will open its doors on 2nd December with a wide range of novelties and activities.

Val Thorens: from the French Pyrenees to the French Alps, one of the best known snow destinations in Europe. Val Thorens has announced that it will start the season next Saturday, 18th November, with 70% of its lifts operation al and thicknesses that, to date, range from 60cm at 2,300 to 80cm at 3,200 metres of a. In addition, among our ski offers in the French Alps you can find a special package that includes Ski-Bus. Do not lose this chance!
Tignes: the Espace Killy domain, defined by Tignes and Val d'Isère resorts, will open to the public a week after Val Thorens, on 25th Saturday November.
Les 2 Alpes: this ski resort is scheduled to open on 2nd December.
Serre Chevalier
: the Serre Chevalier
ski resort will open its ski slopes on 7th December.
Risoul and Les Arcs:
both resorts have announced their opening date next 16th December.