The obviousness does not mean that it has to be remembered: the opening calendar ski resorts can only be maintained if there is snow on the slopes, and the weather forecast indicates that this will be the case. From this Thursday, the thermal descent - that you expected so much - will be accompanied by snowfalls that will spread northwards, for the weekend reaching the peninsular center.
There will be abundant rainfall, but persistent in time, which will allow to accumulate up to half a meter of snow, which will be reinforced with the produced by the guns to ensure the opening of the resorts during the Immaculate Conception and the Constitution . Had you thought about going skiing during those dates? If so, things can not paint better. Next, we show you the simulator of the evolution of time until next December 7. Everything indicates that these snowfalls will bring many and many centimeters of snow.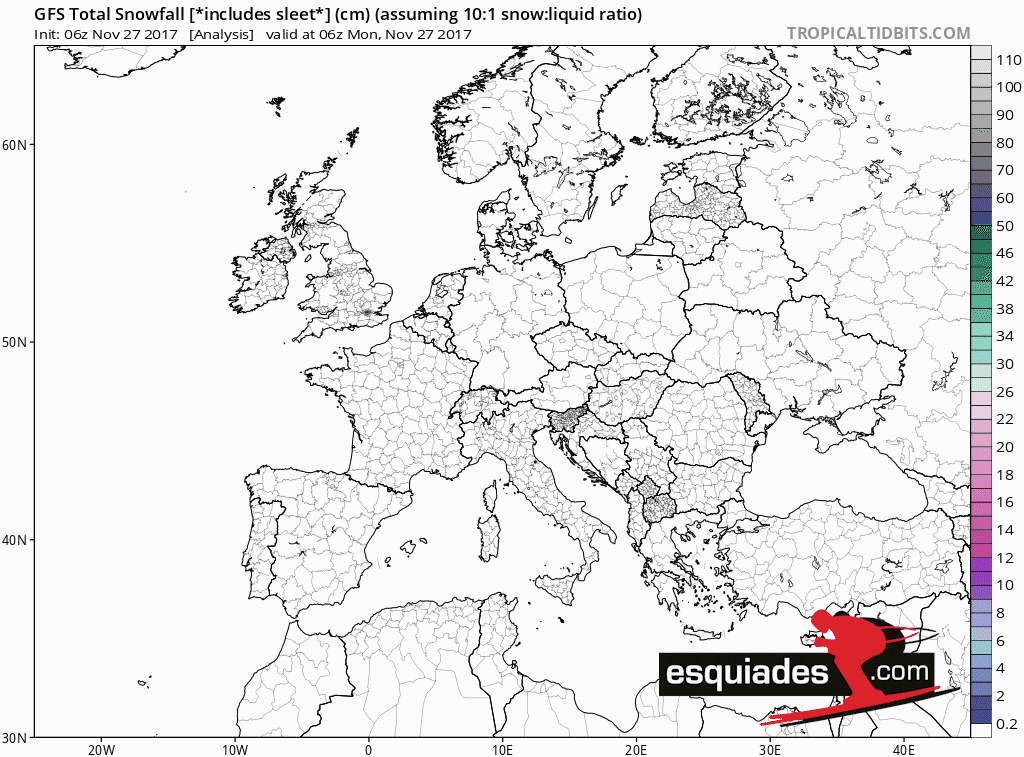 As you well know, with snow assured, the alarms jump. Skiers start booking their trip to the snow without thinking twice and the occupancy of the hotels soars quickly. Therefore, from Esquiades.co.uk we recommend that you do not leave things for the last minute, since with such favorable forecasts it is probable that you will not find availability in that hotel at the foot of the tracks that you wanted so much.
So you know: it's time to book your December bridge in Grandvalira or in any of our ski destinations, such as the Catalan Pyrenees, the Aragonese, the French, the Alps ... Of course, there's no shortage of options. Happy start to the season!