Currently, as you can see in the panel status of the ski slopes , Grandvalira has 107 ski slopes open a total of 169 kilometers of pistes. Forecasts indicate that the ski area thanks to the precipitation as snow that have fallen the past few days and are expected to expand.
Also, this weekend is the World Snow Day ! In the Soldeu ski resort they have prepared all morning activities will end with a delicious chocolate after descending the slopes that register between 25 and 60 centimeters of snow. A luxury to spend a weekend at Grandvalira !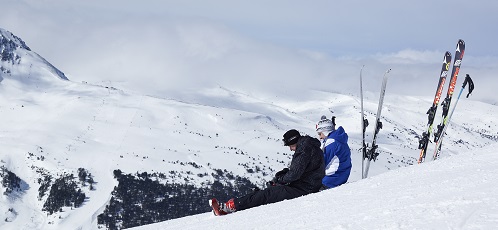 Grandvalira, a ski "world-class"
Blue Andorran domain will become the meeting point for lovers of off-piste as it will host two international competitions of this modality. The first of them, worldwide, comes to Europe for the second year hand Grandvalira day 28,29 and 30 January to Encamp ski resort. We are talking about the Freeride World Junior Championships (FJWC), assuring an event of excitement and adrenaline in the snow.
Grandvalira not rest since the very day that ends FJWC begin until the 4th of February, the Skiers Cup. The best freeriders and freestylers in Europe and America will meet in the Andorran ski resort to compete and to rise to the desired victorious Trophy "ski boot".