If you've done your ski trip with Esquiades.com during the 2015/2016 season, you will have seen that include a new section in our satisfaction survey. There, we ask you to give us your opinion about skiing destination you've visited in your last skied, the quality of Wi-Fi in the ski resort, the quality of the snow ... and more!
Just as you can see all the reviews about hotels that offer and assessments of Esquiades.com , now you can also check out the comments sent to us about other skiers as you ski! Thus, it will be easier to choose the destination where you reservarás your pack Lift Ticket .
And you'll have many options to choose from, because in less than three months we have received over 3400 comments from all of you about the ski resorts! Furthermore, we show all comments translated into the language in which you sail so you will not miss any. And do not worry, you can always see the original language by clicking "Show original comment".
Here we tell you how you can take full advantage of this new functionality we have included in our website and which find just below the comment pane Hotels.

Ranking of resorts: Here you can see what the top rated ski resorts resorts by users who have enjoyed their trip to the snow there are. The average rating is based on the scores that skiers have on issues such as the ski slopes, the quality of the lifts, bars and restaurants situated on the slopes and more.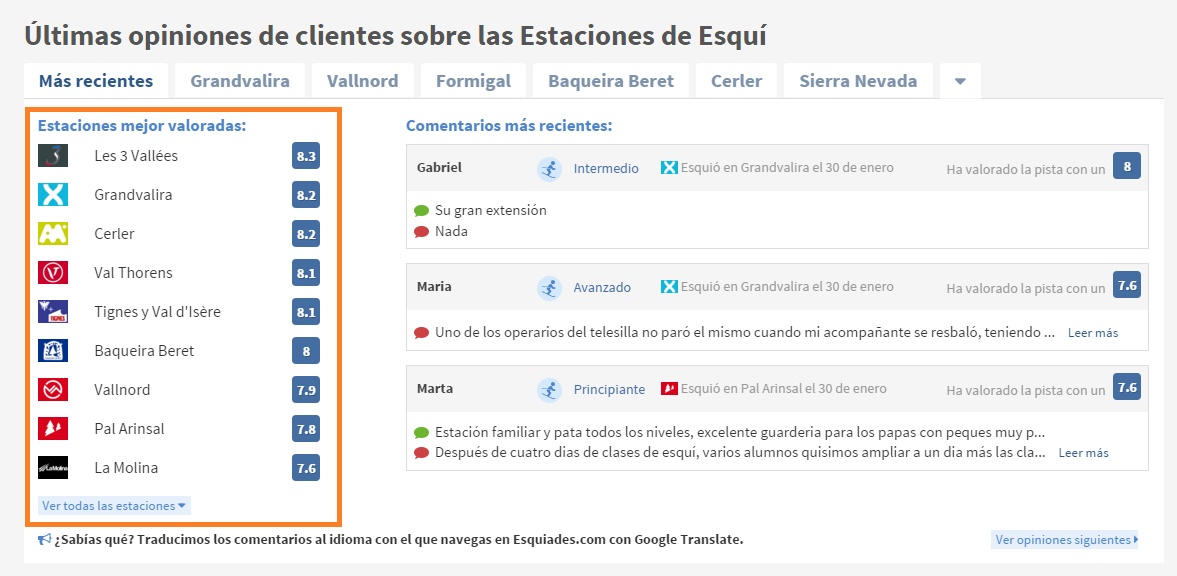 Latest Comments: right next to the ranking of ski resorts can find the most recent comments we have received. Can check what more and what they liked least, have skied in what season, the average grade and profile of skier among others.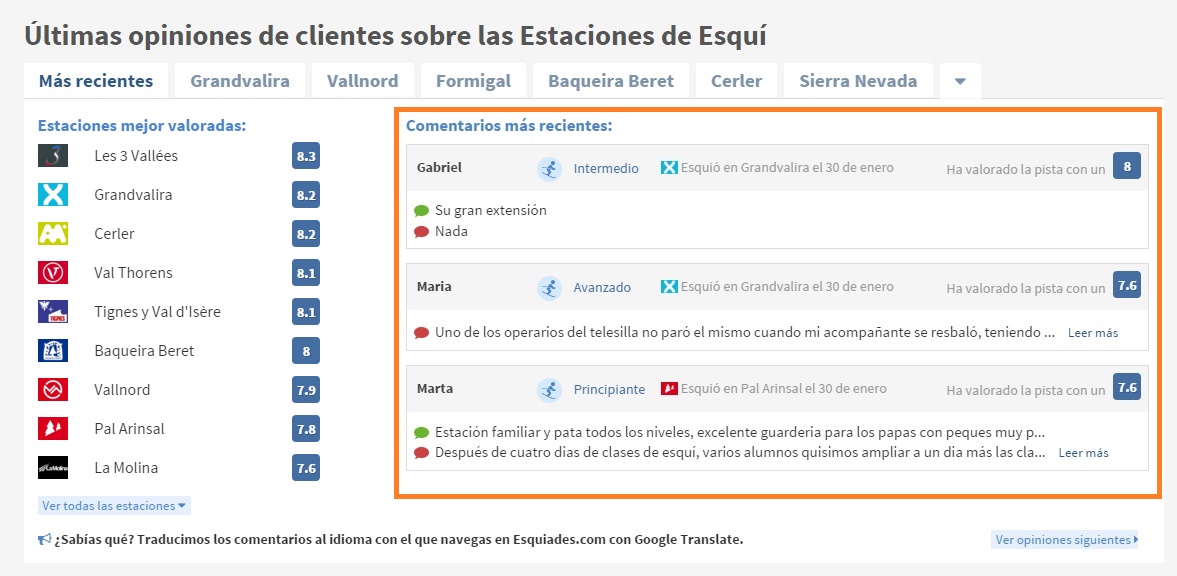 Comments on each resort; and if you want to see only reviews of a ski resort, you know the latest opinions from skiers about the destination you prefer by clicking on the tab with its name. Also, you can break down the average score of the season and make the score more detail some services such as snow quality or the average grade of the restaurants.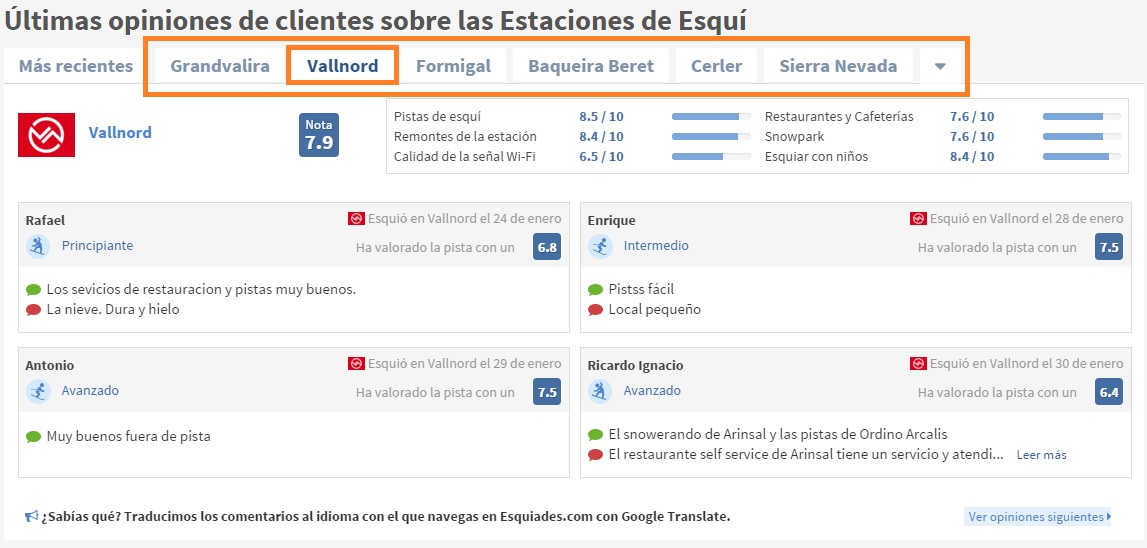 Another way to get to these comments is through the records of the ski resorts . In the top right you'll find the average score and the amount of views on the fate of snow. For example, if you click above the average score of Grandvalira , automatically it will take all views, located a little further down the resort information.