Esquiades.co.uk has qualified to take part in the final phase of a contest that will take place at the 2016 Internet Day. The category is Tourism and Travel. We will know the results on May 17th at the Headquarters of the Internet Users Association (organisers of the event).
Guess what? Your vote can help us! It turns out that one third of the final score depends on the number of votes received by users on their website and so, we would like to give you more information:
The website is only available in Spanish therefore, we are going to explain how you can help us. First of all, you must click here to access to the website where you can vote. If you click on "Votar esta candidatura" you will be making your vote! By the way, this site allows you to vote as many times as you want! Can you help us?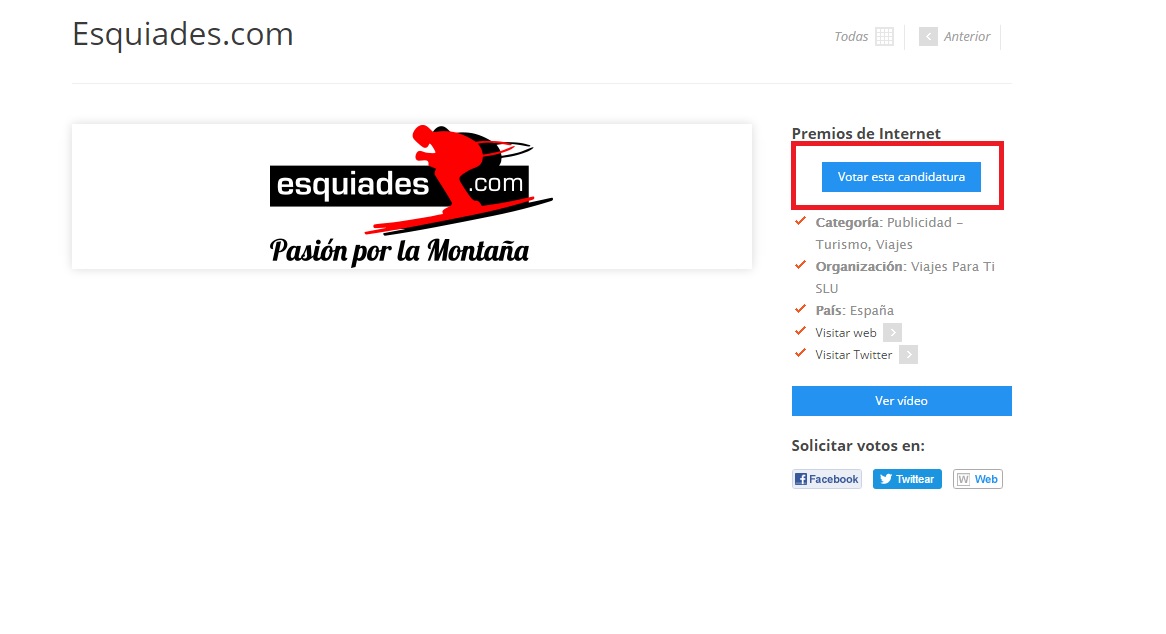 Thank you very much in advance and all the best from all the Esquiades.co.uk Team