A few days ago you commented that the Festival would take place in Formigal-Panticosa: the Festival + QSKI . It was this week when started this great event in the higher elevations of the Pyrenees.
Whether you already have your reservation for this weekend, and if you are thinking of hiring one of our ski deals in Formigal, we tell you what the forecast opening of Aramón Group for Saturday and Sunday 30 and 31 January:

Formigal-Panticosa: These two resorts are scheduled to open 99 ski slopes with a total of 113 kilometers of pistes. It is also expected a thickness of 110 centimeters of snow in the area of Portalet. In conclusion, a state of the ideal to combine with the best young and festive atmosphere in the Aragonese Pyrenees tracks.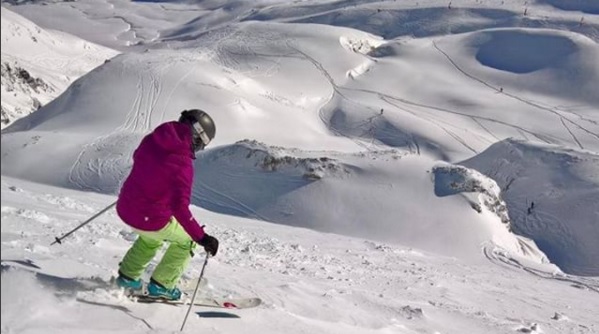 Cerler: On the occasion of the celebration of San Valero, Zaragoza pattern, the ski resort of Cerler dresses up. As every year, the valley resort of Benasque distributed to all visitors a piece of typical roscón from 11: 00h in the morning. As indicated by the forecasts, all with 39 ski slopes open a total of 47 kilometers of pistes. And if you want more, to finish the day with snow you can not miss your date with the Apres-ski in Remáscaro.

Valdelinares and Javalambres: in the first one will be held Skity Salom, particularly directed prealevines test with 10 ski slopes in 10 skiable kilometers Moreover, forecasts are Javalambres opening 10 tracks with a total of. 8.7 kilometers of pistes.
For now, you can go snow making you mouth glancing at our panel of state courts where you can learn in detail the conditions of snow all locations you have discussed and ... to enjoy skiing and snowboarding!