This Saturday, December 16, Formigal inaugurated one of its great novelties for the 2017-2018 season, the ski area of Culivillas . There, snow enthusiasts can ski down two new tracks that are accessed through the chairlift previously called Favallones, now renamed with this new ski resort after moving from Portalet to Anayet .
This place offers spectacular views that can be enjoyed later in the evening, when the hotels in the form of an igloo that the resort has prepared as a novelty start up soon.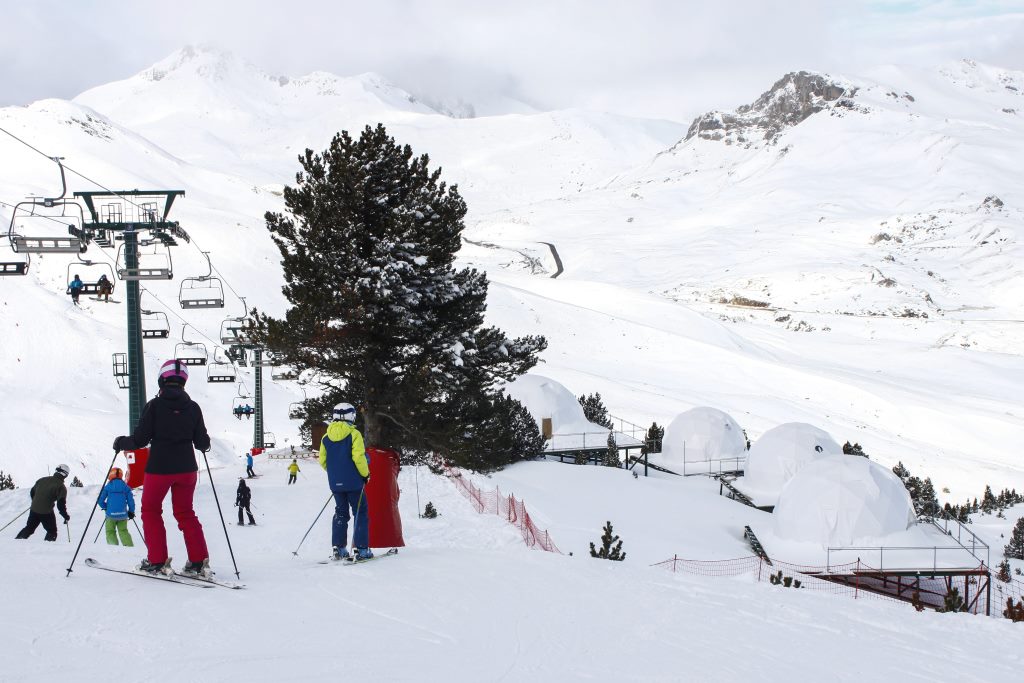 The tracks of Tres Hombres and Izas in Formigal were also opened to the public, and that of Sabocos in Panticosa. In addition, weekend snowfall tripled the skiable surface, which increased about 25 centimeters on average in the resort.
In Cerler there was a great day with the opening of Gallinero, the highest point of the resort with its more than 2,600 meters of altitude. Unbeatable snow and sun were two of the highlights of the day. On the other hand, the resorts of Teruel continue open with a great dominion: 9 km in the case of Valdelinares and 11 in the one of Javalambre.
On Sunday, in addition, the snow park of Formigal-Panticosa was opened with two jumps and six modules. Now, all the Aramón Group resorts are still working to expand the domain.