The Sierra Nevada ski resort offers for this weekend more than 100 skiable kilometers, almost the entire skiable area , with wide open gap, commercial ski resorts operating snowpark and an extensive program of sports and leisure activities.
The 21 lifts Sierra Nevada are open to provide access to the 116 tracks that make up the supply of these days the ski resort, featuring quality powder snow on all tracks. During the last few hours, thanks to lower temperatures, the system produced snow has returned to activity.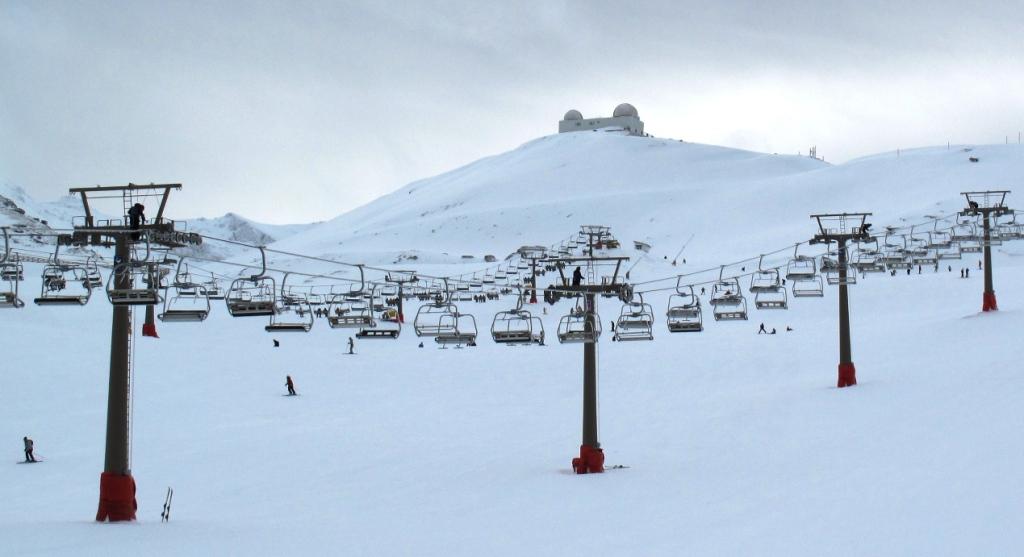 For this weekend, the resort offers night skiing on the trail of the river during the Saturday night through Al-Andalus gondola lift. This same lift will provide access to astronomical observation workshop "The Moon" to be held in Borreguiles.
On the other hand, if weather conditions permit, on Sunday at 7:30 pm 10 skiable kilometers activity "First Footprints", the product created for those skiers who want to start their day at dawn will open when the resort still it is closed to the general public.
The official competition returns to Sierra Nevada with the celebration on Saturday and Sunday (10:00 a.m., track Prado de las Monjas) of the Phase II Cup-Trophy Club Monachil Andalusia in the disciplines of slalom and giant slalom for runners under 14 and 16 years.