As every year, the Grandvalira ski resort has published a report that provides data regarding the snowfall, skiing days sold, skiing days world ranking, web indicators and the positioning of its social networks.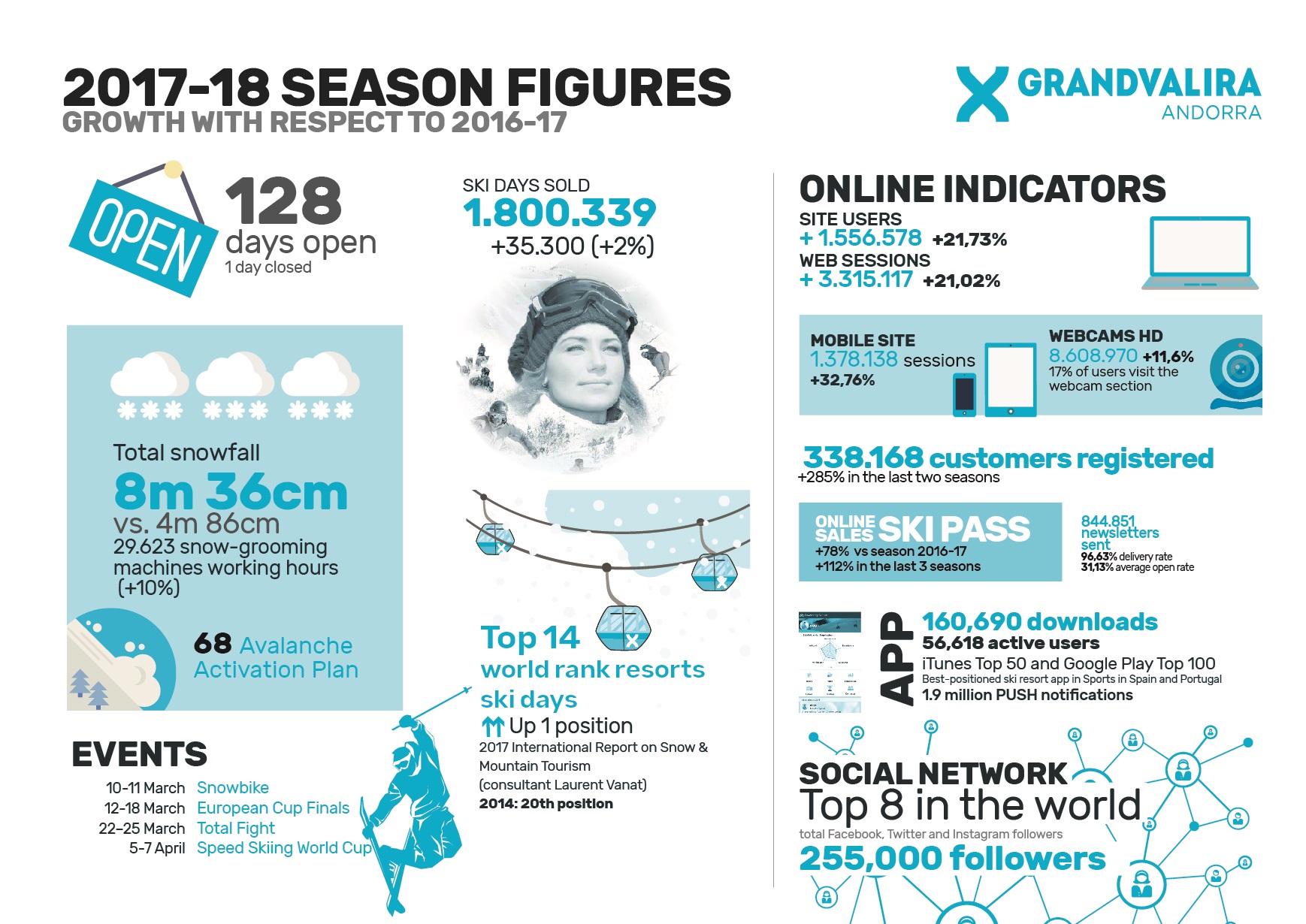 It should be noted that respect last season it has been possible to increase the sale of ski days by 2%, some 35,300 more compared to last season.The ski resort has also remained open and in perfect condition for 128 days during the season.
On the other hand, thanks to the intense snowfall that has not stopped falling in Andorra, the domain has accumulated from 8 m to 36 cm of snow; 3 m and 5 cm more compared to the previous season. As a result, the snow-grooming machines have worked a total of 29,623 hours, 10% more than last year. Thanks to all these details, Grandvalira has managed to position itself within the Top 14 resorts inside ski days world ranking, increasing one position.
Another of the strengths of the Andorran ski resort is its online presence. After checking this year's report, the Grandvalira website has increased by 21.02% in web sessions and 21.73% in the web users register (338.168 registered customers). Similarly, more than 8 million people visit the webcams section to know the status of the tracks and the resort. Finally, there have been more than 160,690 App downloads, positioning itself in the Top 50 of Itunes and the Top 100 in Google Play. Likewise, their social networks have managed to reach the world Top 8.