There's less than a month left before the Sierra Nevada Ski Resort opens its doors. Therefore, we want to offer you the lastest news of the 2015/2016 snow season.
The Administratrion Board of Sierra Nevada, chaired by Francisco Fernandez (the Head of Tourism and Sports), introduced in late October improvements for the tracks. They have made an investment of 3 million euros to offer you an unforgettable experience in the snow.
Remodeling and improving the facilities of the ski slopes
The best improvement is the most popular cable-car in Sierra Nevada called the Al-Andalus. They assure "it will be faster and more comfortable," as they have changed over 400 blocks and 50 charis. In addition, the cable-car will work with a new gearbox.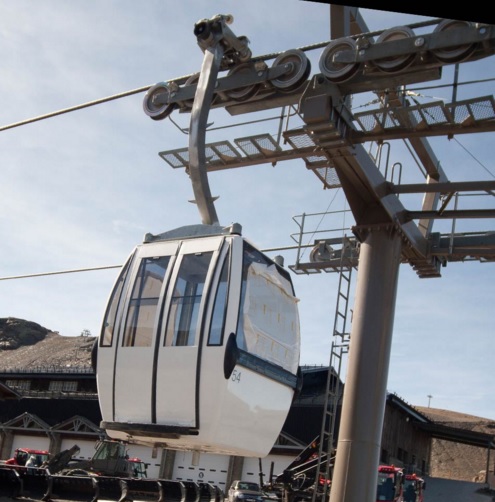 The inside of the Al-Andalus cabins have also been improved. They have added new windows and upgraded suspension booths offering a much more comfortable trip for all skiers.
Other chair-lifts have also been improved and the "Borreguillas" Building, which has brand new bathrooms and the restaurant's terrace has waterproof fixtures. Finally, the snow canons have all passed a series of inspections and there's new lighting for the Rio and Maribel tracks for skiing at night in Sierra Nevada.
First snowfall in Sierra Nevada
November could not have started better for the ski resort located in the south Spain because, even though it had already snowed, Sierra Nevada has dawned last November 2, with snow at lower areas and thicknesses much higher.
Therefore, it isn't surprising that given the weather conditions, Sierra Nevada Ski Resort is almost ready to open. We will post pictures of the canons shortly ;)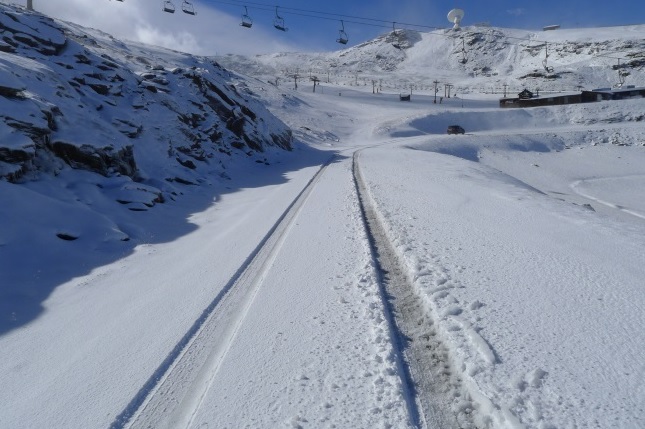 So, Esquiades.co.uk is waiting fot the opening as we are already feeling the winter spirit and can't wait to ski in Sierra Nevada. We recommend you to start getting your skies and snowboards ready!