You can not say I did not warn you that this cold snap has come to you by surprise. We've said that winter was just around the corner and so it proved.
In addition, the snow was last seen in many ski locations. But undoubtedly, if any that we have to highlight is the ski resort of Baqueira Beret. Attention, this news will increase the desire to go skiing in Baqueira Beret .
As you can see in the following photo, the Catalan Pyrenees snowfall has received this weekend and snow has accumulated in different areas. But Baqueira Beret is the great fortunate as it brings together up to 40 centimeters of snow.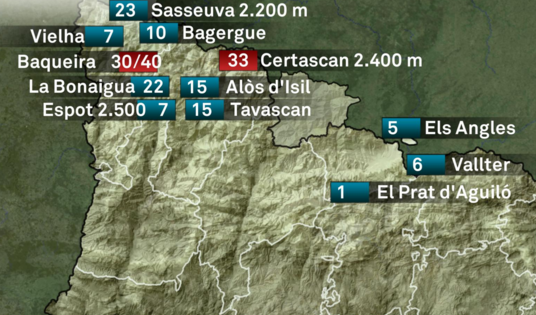 --Fotografía Extracted the online portal TVE time 3
The ski resort has already snow cannons and is prepared to give the starting signal for the snow season 2015 / 2016. In our blog Esquiades we wrote a post explaining why Baqueira Beret is so "cool" season .
If you love skiing and snowboarding you can not miss this excellent location in the Catalan Pyrenees. Here are some pictures of the snow in Baqueira Beret this weekend we leave. Although good, you can contemplate for yourself in Baqueira Beret webcams .