Baqueira Beret has celebrated the festivities in style. From snowfall just before the end of the year to mild temperatures during the week of Kings, Christmas always brings a changing weather. The resort of the Val d'Aran and Valls d'Àneu has been open every day of the holidays with an average of 130 skiable kilometers and practically all ski lifts in operation. This has allowed the approximately 150,000 skiers who visited the Catalan Pyrenees resort between December 25 and January 7 to be distributed in a fluid way through the open skiable area of ​​2166 Ha. Of Baqueira, Beret and Bonaigua.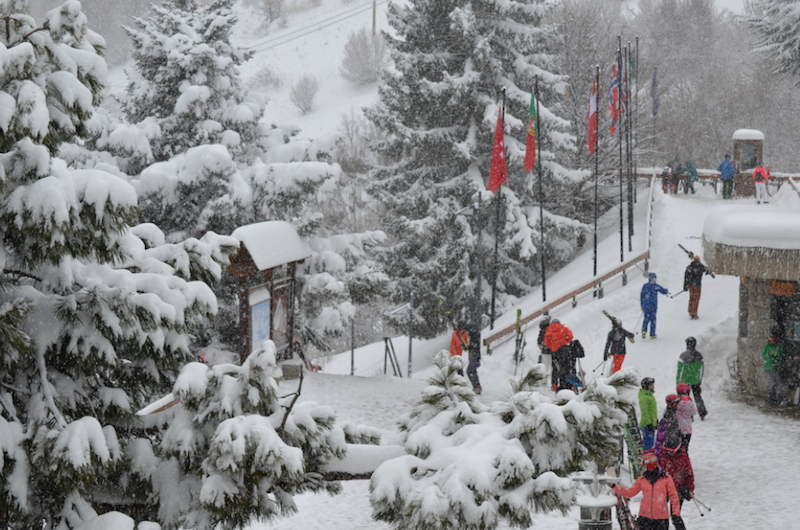 The day with the most influx in Baqueira Beret was on December 30, which registered around 21,000 skiers on tracks. The free 7-kilometer circuit of Beret cross-country skiing has also been open during the two weeks of holidays. The snowpark was a few days of reconstruction after the heavy snow on 27 and 28 December.


During the week of December 25 the Funpark was launched, a route for children in the area of ​​Clot Der Os de Beret in which there are elements to have fun along a path in which there are also disposed reproductions of typical animals of the area spread among trees and banks of this attraction.


It has been two weeks in which the Christmas activities have aroused the interest of skiers. The arrival of Santa Claus and, especially, the drop of torches at the end of the year (with more than 400 participants or the Cabalgata de Reyes Magos) were a real success due to its spectacular nature and the large number of people gathered at the 1500 level.