There is less than a month to go before snow lovers can get back on their skis. The Les 2 Alpes ski resort will open on June 23rd and an epic start is expected thanks to the large amount of snow accumulated, more than 4 metres.
This year, the snowfalls have not stopped on the glacier, especially at the end of the winter and the first part of spring. This has created a great thicknesses of more than 400 centimetres of snow, the quality of the snow will also be magnificent.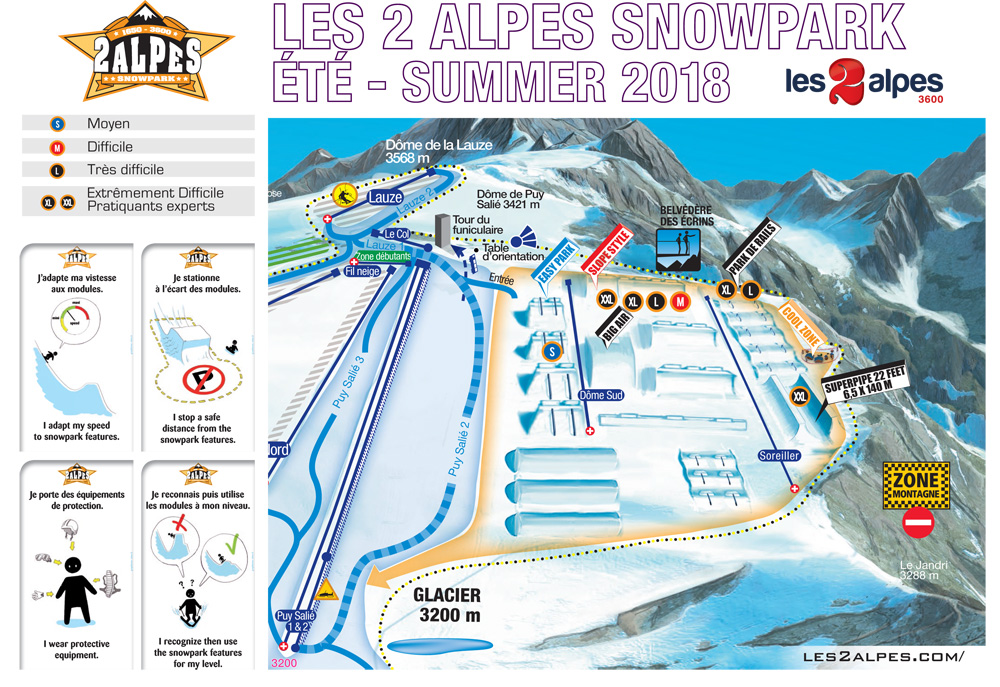 The highlight for this summer season is the new skatepark. A 100,000€ investment has been done. On the other hand, if you like strong emotions this year the ski resort will install a big-air. Some air mats to jump with the skis on without risks.
Les 2 Alpes also offers one of the largest summer ski areas in Europe. The glacier is between 2,900 and 3,600 metres of altitude. You can imagine the views, they are amazing! You can see the massif of La Meije and the Ecrins.
To access the glacier you must go up to the Jandri Express gondola. And the ski area consists of 8 tracks (2 green, 4 blue, 2 red and 1 freestyle). In addition, the resort offers a ski pass called Glacier Experience, which includes a set of activities such as summer skiing, ski lifts and many other activities, such as archery, swimming pool, rest areas, slides, etc.