Andorra is much more than skiing...and we want to show you why!
Today we want to tell you about the number of different plans and activities you can do if you come to this small paradise.
Are you a snow lover? Keep reading to find out about the best things you can do after a day of skiing in Andorra.
The Principality of Andorra is a country of only 468 km² in which approximately 77,000 people live. The most exciting plan after a good day of skiing is the Après-Ski. Now, if you have finished the day of skiing and all you want is to have rest, relax or go for a walk, don't worry, we have good plans for you too...
If you're into partying, you can't miss this place
The top Après-Ski: L'Abarset
Have you gone skiing and want to have fun with good music and good vibes? Head to the new Abarset, the most popular entertainment, music and restaurant venue in the Principality located in the Tarter gondola car park, directly on the slopes. In addition, this year 2022, it has been refurbished and it will leave you amazed and speechless.
The incredible transformation of the space incorporates everything related to the mountain in an elegant and modern way. More than 2,000 m², two floors and a 700 m² terrace that include furniture and decoration with organic shapes combining natural equipments.
Walls with wooden sculptures, wooden tables and chairs, wooden flooring, bars that emulate rocks emerging from the ground and large windows to enjoy the unbeatable and privileged views of the outside.
L'Abarset is mainly known for the parties that are held from 4 pm to 9 pm thanks to the DJs who play live on the famous terrace. One of the innovations of this year has been the lighting technology and the improvement of the sound equipment so that you can live this unique experience to the fullest.
As those of us who live in Andorra already know, this place won't disappoint. L'Abarset offers music practically EVERY day of the week. Tuesdays and Wednesdays are reserved for top resident DJs like Kurt Heisz. On Thursdays, they have is funky, American hip-hop and R&B. On Fridays they are dedicated to house music and on Saturdays it becomes the temple of electronic music.
But wait! It also has a VIP area so if what you want is a premium experience, even more incredible and privileged.
If you are more into eating well, gobble up a good breakfast to start the day with energy or those who like to have their beer accompanied by some tapas, don't move because l'Abarset is also the ideal place. The establishment covers all meals of the day. From breakfast to dinner, in the form of tapas, or more consistent and elaborate dishes to regain strength after a day on the slopes.
In addition, the restaurant is very cozy and traditional in the purest alpine style. This ideal and intimate environment is created thanks to lighting. A warm ambient light that rises through the walls and ceiling and the chimneys that simulate bonfires.
Quiet and chill afternoon
Àrtic, a place to unwind
If you are more of those who prefer a quiet afternoon after a day full of adrenaline with dizzying descents and falls included, this is your place, Àrtic. It is open from five in the afternoon to one in the morning so there is no excuse not to stop by!
It is a very cozy place, with warm lighting and careful decoration to the millimeter. You can go have a cocktail or smoke shisha.
And if that is not enough, if you extend the afternoon and you get the bug, in Àrtic they have a menu of exquisite dishes with which you are going to lick your fingers.
After skiing… Regain your energy!
Diversity and quality, MOOD
Mood is a restaurant located in the centre of Escaldes-Engordany. It is a small place, ideal to be in a calm and relaxed atmosphere. Also, if your lucky you can enjoy live music from different DJ's and musicians.
It has an extensive menu of modern dishes to suit all palates. You can choose vegetarian, meet or exotic dishes. All of them healthy, tasty, full of color and with an aesthetic worthy of photographing.
A walk through the city centre
Vivand, the commercial hub you are looking for
Are you one of those who like to make the most of the day? This is YOUR plan.
If when you finish skiing you are more active than ever, head towards Escaldes-Engordany (specifically towards Carlemany Avenue, where the shopping centre is) and enjoy the largest open-air urban shopping complex in Europe. Start your walk from the upper part of Escaldes and discover the more than 200 shops, restaurants and hotels that you will find in Vivand, the main ski area of The Shopping Mile, a new joint commercial axis of Andorra la Vella and Escaldes-Engordany.
But... if you are one of those who get bored from store to store, don't worry because Vivand, offers a remarkable range of establishments and shops, in the upper part, you will find the Carmen Thyssen Museum. A benchmark in the world of painting and art! In this area you can also find the Escaldes-Engordany Art Center that hosts various and interesting temporary exhibitions on a variety of themes.
Relaxing in Andorra
What you didn't know about Caldea
If you've come to Andorra with your partner to relax or you have come with more people but you have a little while to enjoy & relax, don't think about it and go to Caldea.
There's plenty to do in Caldea: hot springs, the outdoor lagoon, the Indo-Roman baths or the incredible shows they put on at night, however this time we want to make you aware of a more intimate and private plan.
Go to the Inúu area and ask for the private Spa and make your booking. They will invite you to go down some stairs that will take you to an area where calm abounds. The Inúu Private Spa is the MOST EXCLUSIVE spa in all of Caldea. The thermoludic offers you 30 or 60 minutes in a private spa for you and your partner, you can enjoy an incredible jacuzzi accompanied by a bottle of cava and a small snack (usually fruit)
Oh! And what happens when you travel with the little ones, there is no problem because now Caldea also has an EXCLUSIVE Spa for kids from 3 to 8 years old called Likids.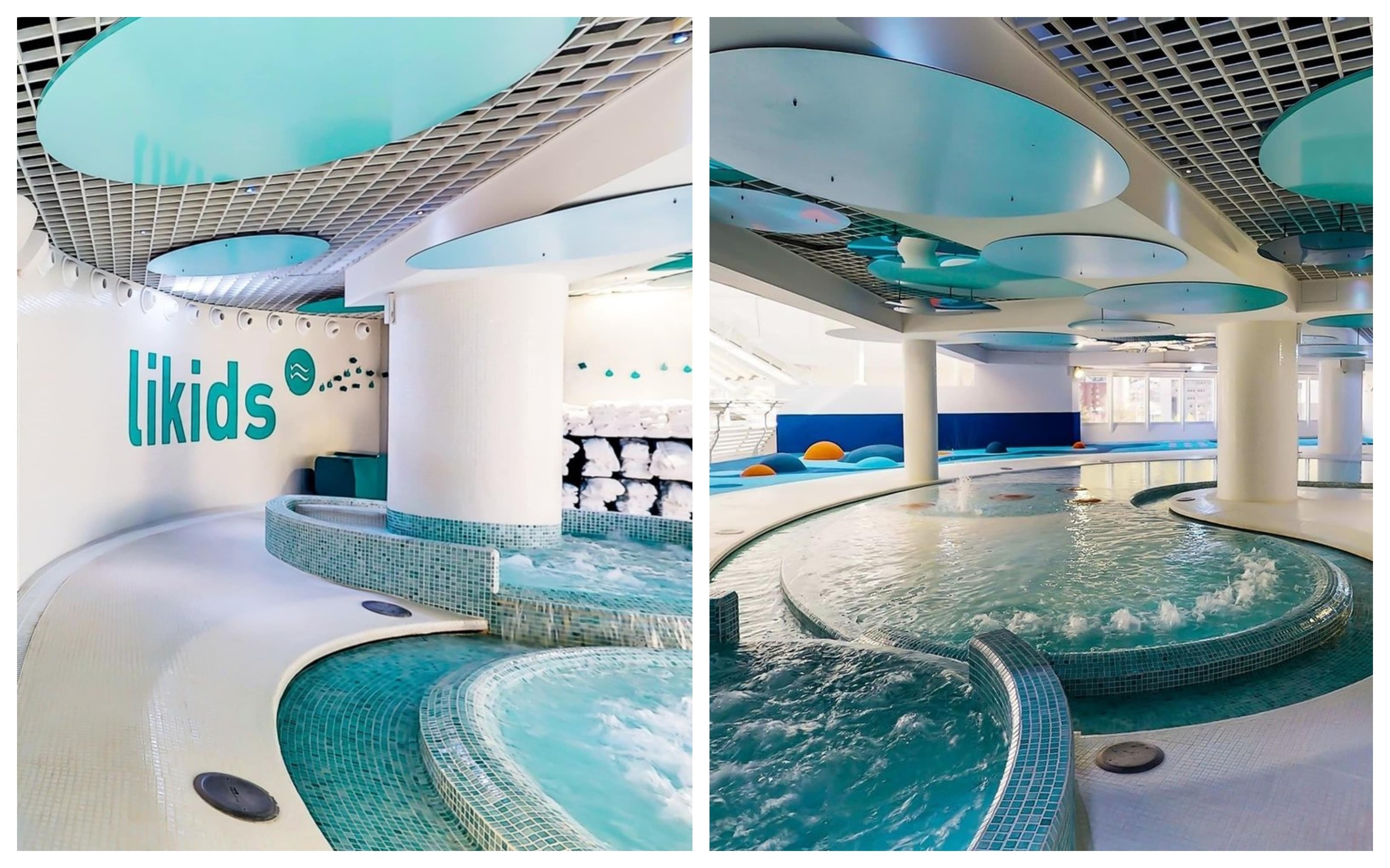 It is an area where the little ones can enjoy a fitness area and a beauty area where they will receive treatments designed for them such as manicures, facial masks or foot massages. They also have a jacuzzi with hydromassage to relax those little bodies. The most important thing is that if you leave your little one at Likids you will be able to completely unwind because we assure you that they will have a great time thanks to the activities led by a team of specialized instructors.