A few days ago we posted information about the recent snowfall in some of the ski resorts such as Grandvalira or Sierra Nevada. So as it seems, we are in for more snow and the weather forecast is going to bring good news to all our fans of Winter sports.
There's an intense front coming from the west side of the peninsula which will bring a drop in temperatures and will result in the first snowfall of the season in various locations in Spain, Andorra and the French Alps. Here are some images for you to see:
- On the one hand, you can see pictures of the simulator of one of the most popular weather websites: eltiempo.es. Here, we can see reflected the storm that will hit Galicia and Andalusia early on Friday, leaving behind a heavy rainfall. Then, as the chart predicts, the strom will turn into snow on Saturday November 5th in Andorra and the Aragonese Pyrenees among other snow destinations.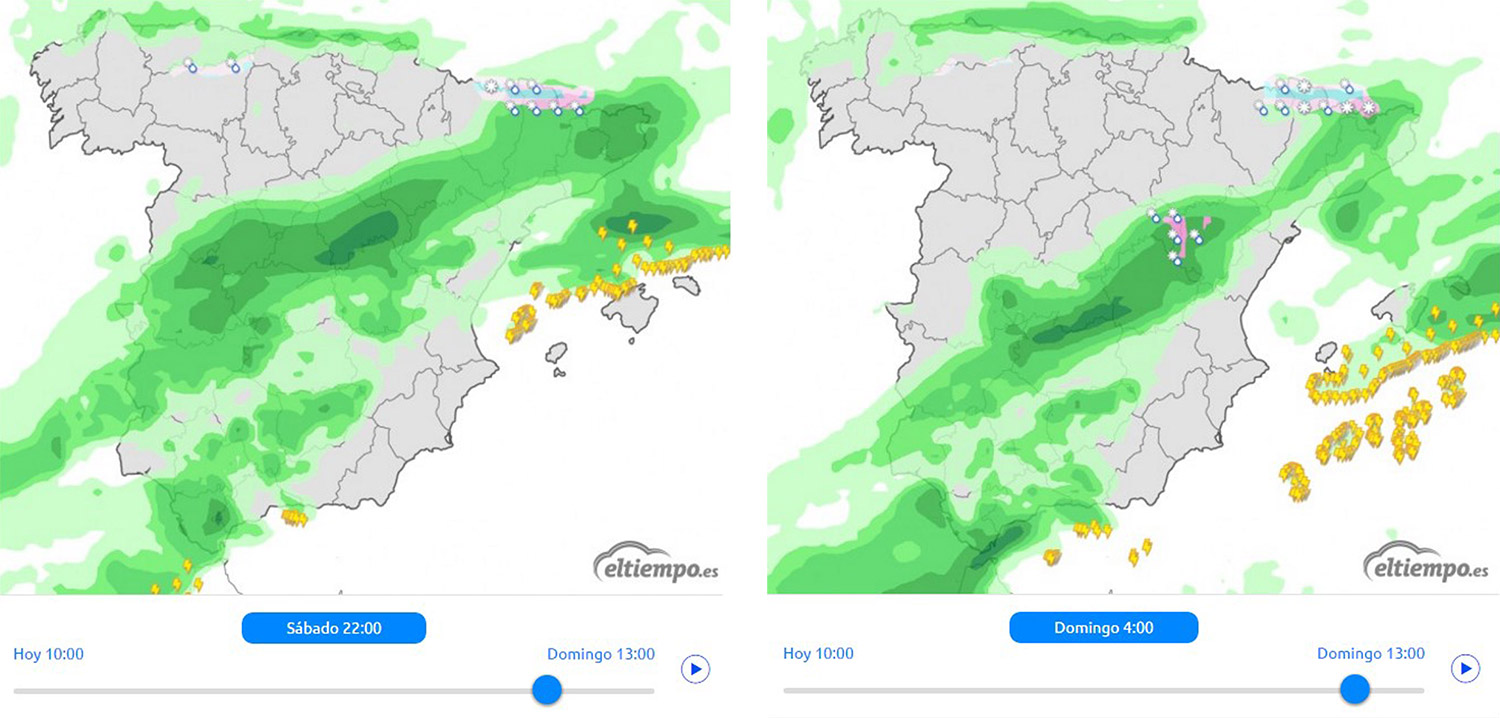 - On the other hand, you can see the simulator showing Europe from Saturday 5th until Thursday 10th of November. As you can see, it looks like there will be a great snowfall.
If you had your doubts about this Winter season, this proves that the snow is hiting Autumn nice and early ... The weatherman has spoken! The Winter Season is getting closer so go ahead and book one of our ski deals and enjoy a trip to the snow!