We are, for the fifth year, ahead of the guide of tourist applications that annually brings us the State Mercantile Society for the Management of Innovation and Tourism Technologies ( SEGITTUR ) and the Chamber of Commerce of Spain, where we can see the most relevant applications in the organization of trips both nationally and internationally.
Esquiades.com appears for the second consecutive year in the lists of apps to have an account. Attached to active tourism where applications are offered for various activities such as skiing, diving, among other options.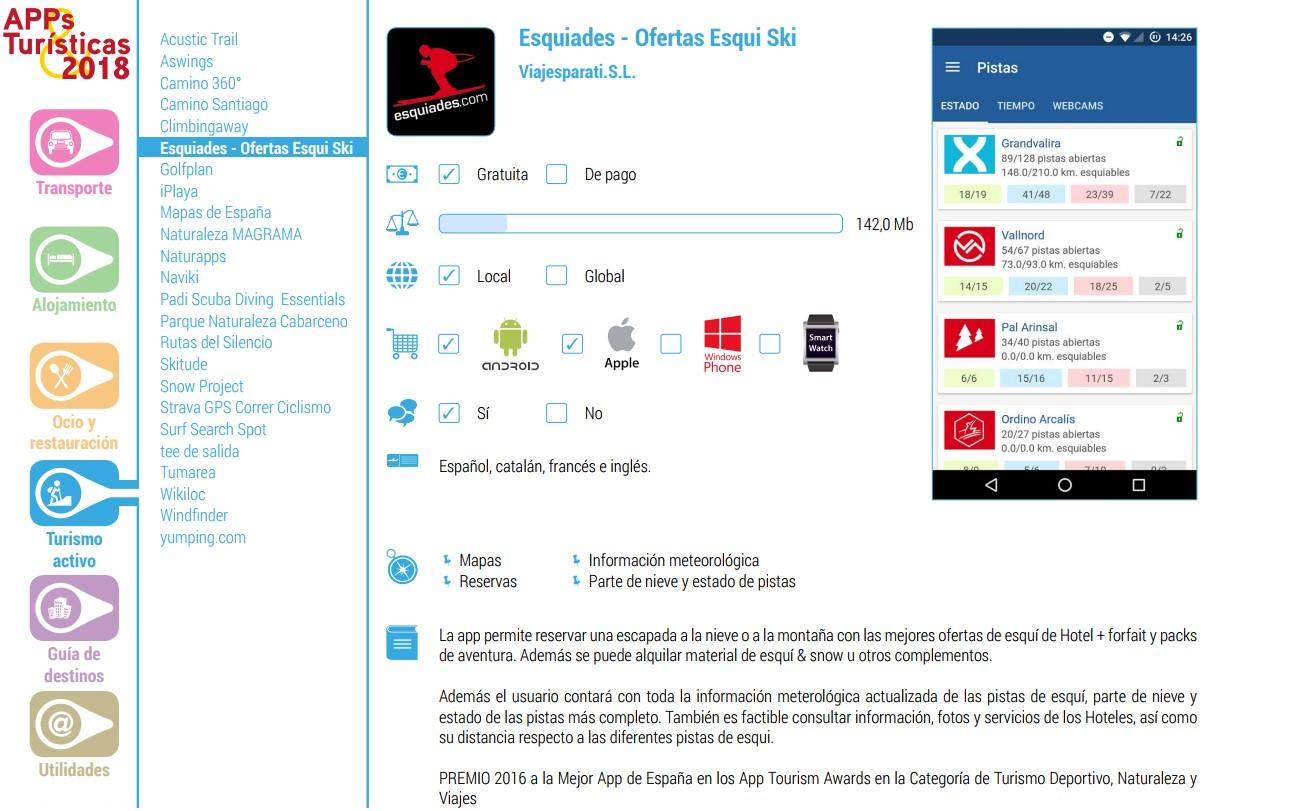 The section highlights all the additional information that the application offers. Such as the state of the slopes, the weather information, as well as photos and services of the Hotels.
After this second appearance and with the good taste of the title of best tourist App at The App Tourism Awards 2016 , Esquiades.com continues to work to bring its customers the best offers and snow packs. Be it from the web www.esquiades.com or from your mobile application always carrying the snow with you with your smartphone.
You don't have our app on your device yet? You can download it by clicking on the following links: