The ski resorts of Grup FGC have been proposed to provide a day of fun and great snow for skiing families. Games height, tubbing, bridges ... Overall a great variety of activities for the little ones would pass in big. Then we tell you everything in detail.
Espot Ski, a resort with special recognition
Hours: daily from 9: 30h to 16: 30h during the season slopes.
Rate: at the box office of the ski can purchase a "playful lift pass" that includes: 1 up and down with Rock + Chairlift access Debutantes tape in the area of Park Playful + 3h free access use of the facilities park for 12 €.
You know what this recognition? Espot ski is certified Family Holiday thanks to the many activities offered in a unique natural environment.
This winter the Play Park includes a snow garden for the little ones take their first steps in the world of skiing, an introductory course at a special Disc Golf and tennis tubbing and sledding. Without doubt, an ideal choice where children will have fun!
If after reading this description you have come forward to spending a weekend with the family, here are the best ski deals in Espot Ski entire network.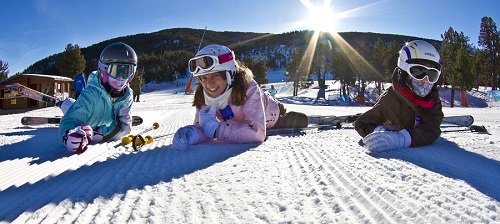 A tour full of adventure and fun in the leisure park Port Ainé
Hours: Open every day during ski season from 9: 30h to 16: 30h.
Fee: Access to tape debutantes La Font + access to all the facilities of Play Park for 3 h + All the necessary equipment for activities (sledding, tubbing ..) for 15 €.
If you planteándote go skiing with children Port Aine , we recommend you take into account all the activities offered by the ski resort in the Catalan Pyrenees.
Besides being able to enjoy a special tubbing and sledding area, a snow garden and a special track for beginners, will also attend the Mini Adventure Park in the trees if they have more than 4 years (until 1.30m tall) .There They draw their most adventurous and brave Tarzan as if they were next. The difference? This jungle is white.
And if you dare to go to another level a little harder, you can not miss the Multiaventura circuto, a tour with 7 meters full of challenges. However, before sure that the smaller met: must be accompanied by an adult, having more than 7 years old and measure more than 1.20 m in height.
Jumps, bridges, zip lines and more in La Molina
Hours: open all year but requires an advance reservation.
Price: Prices vary depending on the time being on site from 8 € and 33 €.
Another alternative to have a family outing to the snow is the ski resort of La Molina. A unique and fun experience to squeeze the most of your next trip to the snow.
Adventure Park in the trees, a name which is given to this area specifically directed toward children, is suitable for all ages from 4 years. The Christmas holidays , for example, is a very good idea to go skiing family. Do you already have your reservation?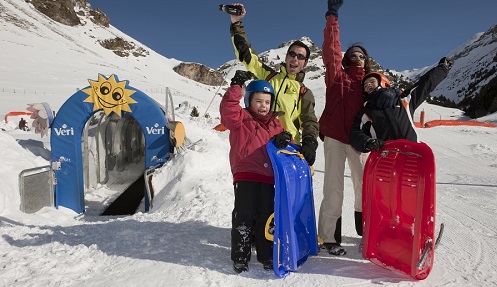 A different experience in Vallter 2,000 for all audiences
Hours: operating only on weekends and holidays.
Fee: Access rates ranging between 6 € and 11 € and include a tubby (a giant float which make descents on the slopes) or sleigh.
The leisure park Vallter 2000 is divided into two parts: one for and one for Tubbys sleds. There, the little ones can make a special descent with their parents or alone in areas suited for it.
All children under 6 years must be performed declines accompanied by an adult and children under 12 must wear helmets. Do not miss our offers skiing Vallter 2000 !