The "selfie" phenomenon is here to stay for good. It's incredible how such a simple device has become so popular worldwide. Nowadays it's very common to find people taking selfies with this device.
In addition, social networks have been one of the factors to spread the popularity of the famous selfie stick. We are constantly updating our profiles and we feel the need to share with our family what we do and where we are, either in photos or videos.
We recently published an article on Lily, a new drone that can be used in the snow and will be available shortly in the ski resorts.
Selfie Sticks available at the Ski Resorts
There are many companies that have seen a business opportunity in this phenomenon and have been quick to benefit from new areas. For skiers, the selfie stick was more of an obstacle than useful. For many people holding a ski stick in each hand is more than enough and so, they can't carry anything else.
And just when we thought that the selfie stick couldn't go any further, Rossignol, a ski equipment specialist, has found the solution. The French company has designed a new ski stick that has the possibility to connect your camera to it in an easy and intuitive way.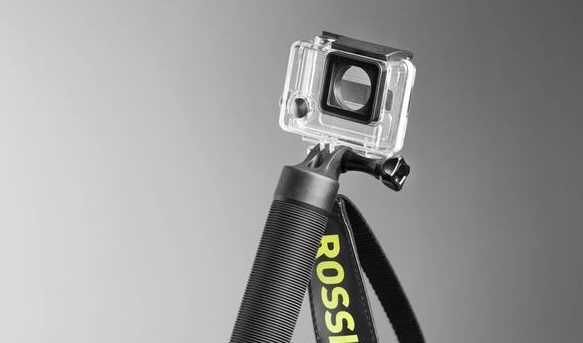 The price of the Rossignol FAT BC, name of the new gadget, is € 79.95 for the ski sticks and is now available on their website. From now on, when you see "Compatible Camera" on a stick, you'll know exactly what its referring to.
So, if you want to capture the best shots in the snow, all you have to do is put the camera on the end of the stick, lift the arm and "click".