Grandvalira receives for the 7th time in a row the World Cup of the Launched Kilometer, from April 5 to 7.
The installations of the Riberal de Grau Roig track have been improved by lengthening the braking area with 30 meters more. All with the aim of facilitating skidding for skiers. Last year, on this track the Swiss skier Philippe May reached the speed record, which stands at 199.56 km / h. And this year, thanks to the improvement, it could reach 200 km / h.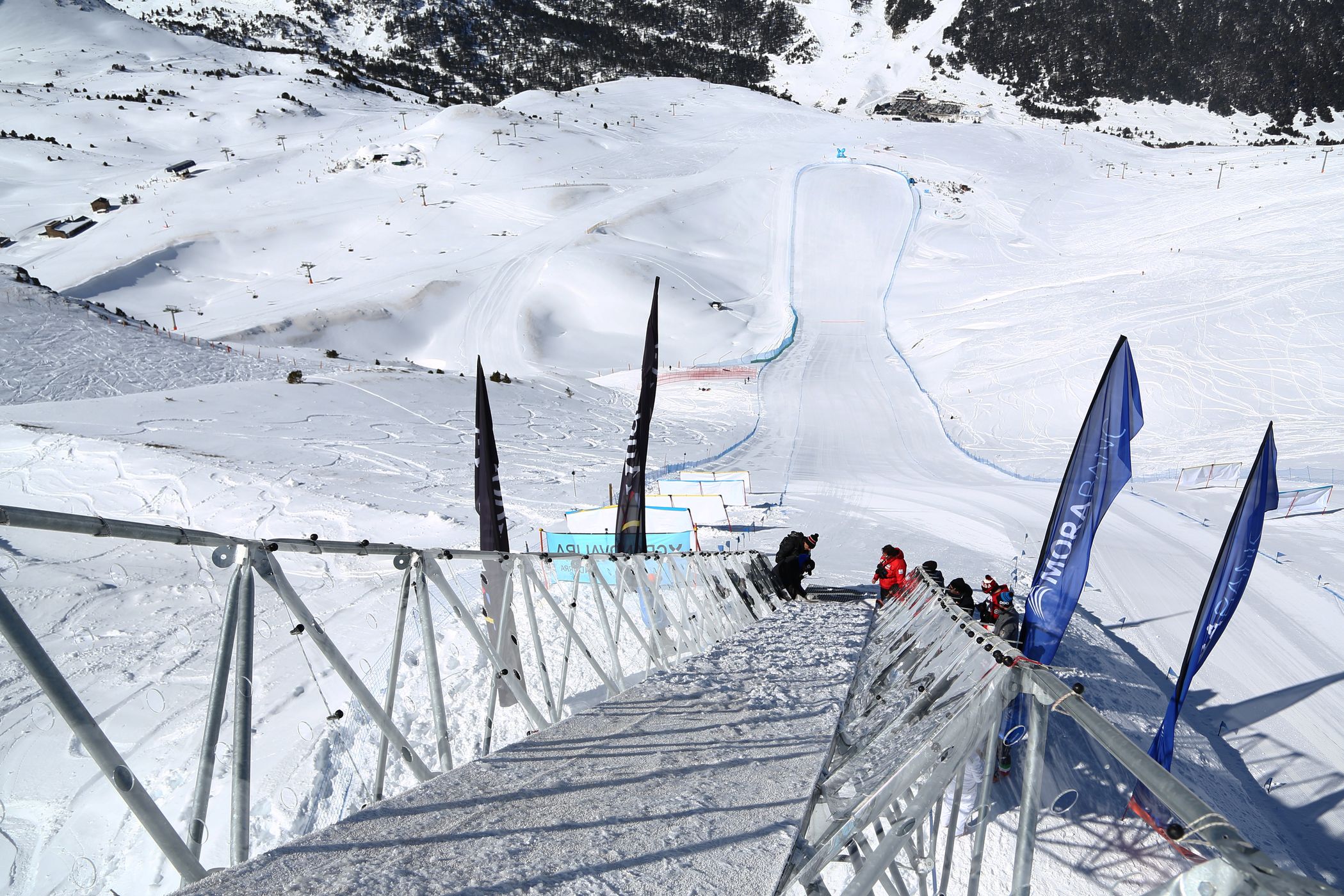 Another change that Grandvalira has made is the improvement of the exit ramp of the KL track tower. This has become the image of the career in Grau Roig. Incorporating a new sliding surface to completely eliminate all friction and imperfections, from the German company Mrs.Snow.
This surface, according to Ricardo Adarraga on the ski slopes of Tignes, tested this new sliding surface and they were not slow and did not affect the ski soles because they were too abrasive. In addition, Tignes did not add snow on the tracks to improve their condition, since the addition of snow does not guarantee the same conditions for all riders. And the surface remained perfect and the same for all riders.