This Sunday, February 25 in Vallnord - Ordino Arcalís will become a goal setting, as it welcomes the arrival of Andorra Skimo 10. More than 300 skiers will cross the country from one side to the other through its peaks, practicing mountain skiing .
This crossing will begin in the Grau Roig ski resort of Grandvalira at 5:30 p.m. Participants will have a total of 10 hours to pass through all control points to reach Arcalís.
For the first time in this 2018 the Andorra Skimo 10 will be celebrated in addition, the original test Skimo 6 is added to this day on Saturday, February 24th. It consists of a route of 30 km with 2,000 m of positive elevation gain in the Madriu-Perafita-Claror Valley, where the departure will take place in Naturlandia and the arrival in Grau Roig.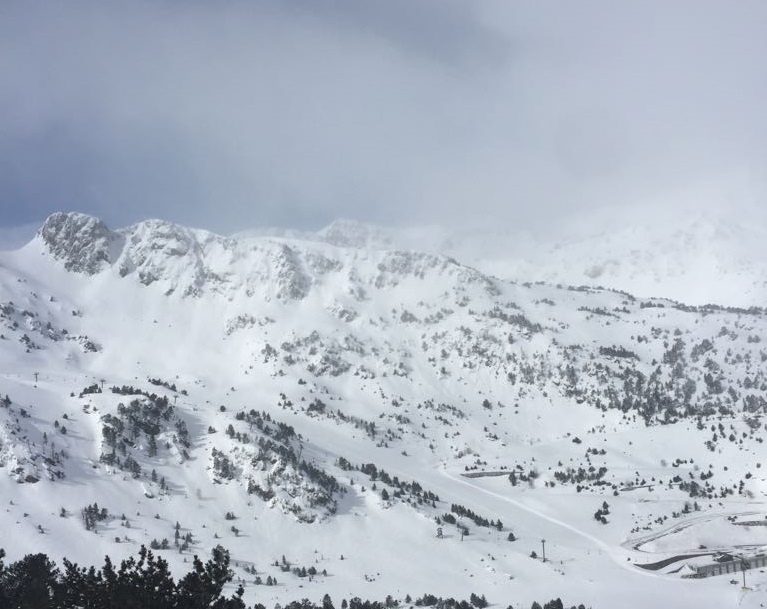 And those who dare with the Skimo 10 can continue that journey the next day with 40 km more and with more than 3,000 m of positive elevation , from Grau Roig to Arcalís. The Andorra Skimo joins the two valleys of the Principality with a test that each season exceeds the limit of enrolled in a matter of hours.
This year the Skimo 10 opens with total success, with 305 people ! They will be divided into 133 pairs and teams of 3 skiers. Those registered for this day are mainly Andorran, French and Spanish; although such is its importance that Swiss and Italian runners have signed up. In addition, among the participants are the motorcycle riders Pol and Aleix Espargaró .
This weekend in Vallnord will be round, the forecast of the two resorts of the Valleys of the North is very positive since they will be open to 100% of its facilities and with the totality of its ski area. Thanks to the snowfall this week and the cold that has invaded Andorra this week the tracks will be ready to live this day with more than 50 cm of new snow .