Throughout the winter season, over 140,000 people have visited a snow destination with Esquiades.com. Our customers have spent an average of 726.49 euros as opposed to to 703.94 euros during the previous season.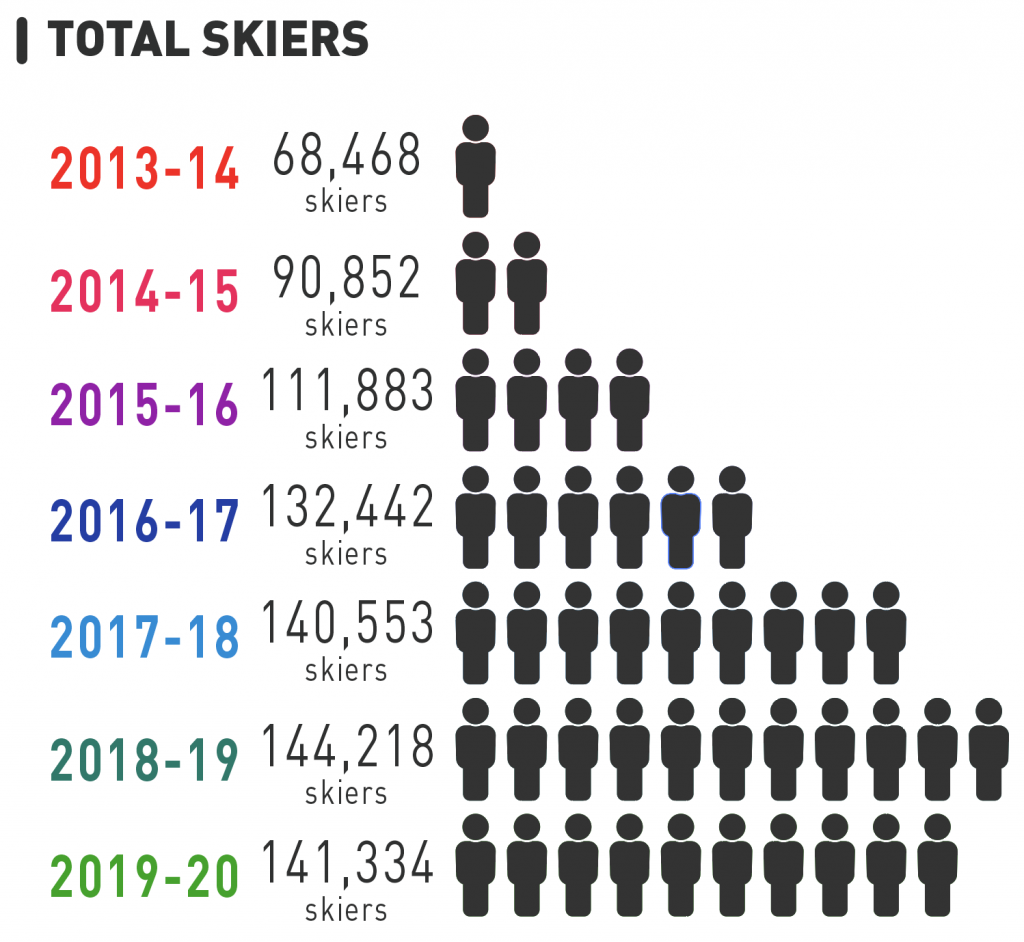 An unexpected end of the ski season
Unlike the previous one, this has been a ski season with plenty of snow. We have had good snow conditions since the beginning of December, which has allowed all the ski resorts to open on the scheduled dates.
In addition, snowfall has been constant throughout the ski season and the great weather conditions have allowed most ski resorts to stay open throughout the season.
What we did not see coming was COVID-19. On the evening of March 13, the ski resorts announced that in order to protect the health and welfare of customers, they had to close sooner than initially expected. Despite this situation, at Esquiades.com we can say that we have closed the season with great results as we were making good progress throughout the season. And as saying goes, "every cloud has a silver lining" and we have taken this time to focus on new projects for the next season.
TOP 5 best rated ski resorts
Esquiades.com has its own survey system to find out the degree of satisfaction of our customers, based on parameters such as ski resorts, the slope conditions, services, catering, among others. All this makes it possible to collect the skier's habits and preferences.
As for ski resorts, this season's ranking is led by Tignes (with a score of 8.8 out of 10 based on 259 reviews). They are followed by Les 3 Vallées (8.8 based on 74 reviews), Baqueira Beret (8.4 based on 1,120 reviews), Grandvalira (8.3 based on 20,168) and Cerler (8.2 based on 1,981 reviews).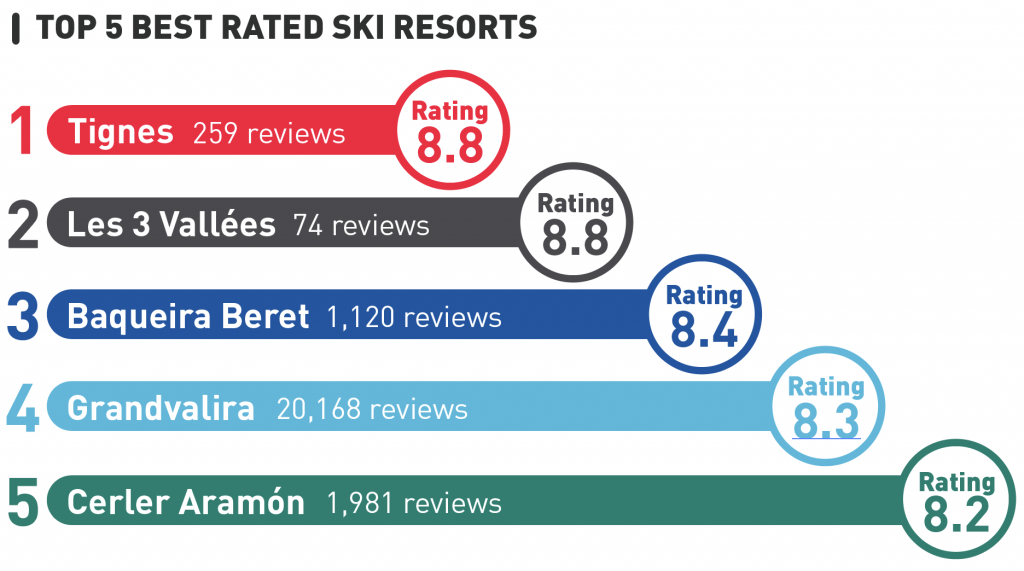 Rise of new technologies
The number of bookings on Esquiades.com continue to increase year after year via mobiles and tablets. This winter, 44.79% of bookings have been made through the App and mobile, which is 12.5% more than then previous season.
On the other hand, our mobile application has received more than 37,000 downloads on Android devices and more than 25,000 downloads on iOS.

We speak a total of 7 languages
Our website was already available in: Spanish, Catalan, English and French, and during this last season we added 3 new languages: Portuguese, German and Italian. We are currently working to add new languages before the start of the 2020-2021 ski season.

Have a look at ski season 2019-2020