2015 and came to an end and with the arrival of a new year. In addition, public holidays have helped a lot of people was encouraged to go on a trip and welcome 2016 in a different way.
One plan of excellence is, without doubt, go skiing. The ski resort of Vallnord registered between December 30 and January 5, no more and no less than 50,900 skiers.
The figures, away to leave anyone indifferent, are quite similar to last year in both Pal Arinsal and Ordino Arcalis. The busiest days are on 30 and 31 December, in which a total of 16,000 skiers visited the Andorran Red domain) and on January 2, a pointer day, with a record 9,000 skiers.
Vallnord optimism after snowfall in recent days
As we told you on the weather forecast at the beginning of the year , snow has been on the premises of the ski resort of Vallnord. During the last hours, the Magi have left the best gift you can receive all lovers of winter sports, snow.
Snow dimensions rub one thickness between 55 and 85 centimeters in Ordino Arcalis and a thickness between 30 and 55 in Arinsal Pal. These data reinforce the intention of Vallnord having an opening of 100% of its tracks this weekend 9 and 10 January.
Rafel Martí, CEO of Vallnord, is optimistic over the coming days and qualifies precipitation as snow in recent days as "generous and necessary for the good continuation of the resort the rest of January." Moreover, the figures relating to the last week of Christmas, Marti said that "the customer has left satisfied and enjoying their day in the snow."
For now, since we encourage Esquiades.com monitor all information concerning the state of the ski slopes at Vallnord to offer on our website.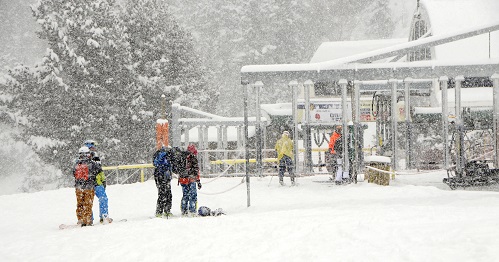 Competition schedule in Vallnord
We do not want to forget the three competitions in the world to receive the Vallnord the first month of the year and the importance of snow these days. Then you do a little summary if you are thinking of booking one of our Vallnord ski deals in the coming days.
The weekend of 16 and 17 January will be the Font Blanca, name under which the World Cup ski mountain is baptized. The events will be held on Saturday in Ordino Arcalis (Single Race) and Sunday Pal Arinsal (Vertical Race).
The following weekend, the test star of Ordino Arcalis be held, the Swatch Freeride World Tour. There, the famous race of El Dorado, which count towards the Freeride Junior Tour competition will be held.
Finally, he lays Vallnord January with the new edition of the Trophy Borrufa, also held in Ordino Arcalis. Have you written it all? We do and we look forward to seeing you there ;-).