If you often go skiing with children in Grandvalira, you'll know that children from 0 to 5 years always ski for free. Well, you'll love knowing that once again, Esquiades.co.uk offers children the chance to ski at a great price, as from March 19th to March 28th, kids under the age of 12 have a free ski pass for Grandvalira!
We know you can't wait to book you hotel + lift pass deal in Grandvalira especially after the recent snowfall. That's the reason why we want you to enjoy this special discount if you are travelling with kids.
If you book with Esquiades.co.uk, the children's pass is free!
Here we are going to explain how you can benefit from this great discount. The steps to follow are:
1. First of all you have to select a lift pass in Grandvalira of 2 days minimum and the number travellers in our deal searcher. Once you have done this, you can select "Search" to find the best deals available. Here is an example: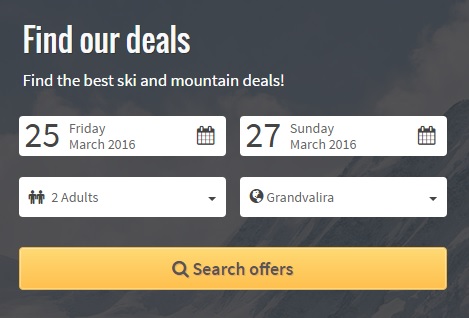 2. As you can see, for each adult, you'll be granted one free lift pass for children under the age of 12. Don't forget this offer is for bookings between March 19th and March 28th.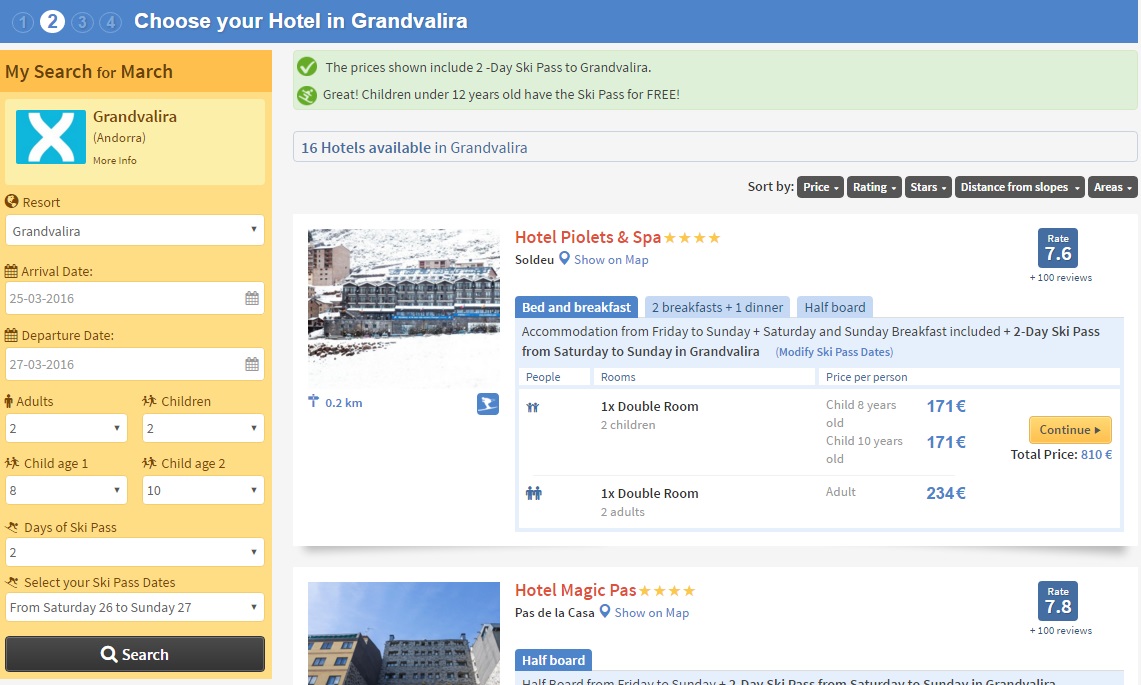 When can I benefit from this offer in Grandvalira?
You can take advantage of this special offer by booking hotel + lift pass in Grandvalira, provided the lift pass dates are:
- March 2016: if you want to book your ski trip for the end of the season, this offer includes 19th to the 28th of March 2016.
And don't forget...
Ah! And remember that during the booking process you can add ski or snowboard lessons (snowboard lessons are available from the age of 12).
If you have any further queries regarding this special offer, don't hesitate to contact us via Contact us or by calling 08435 080 090.