This 2020/2021 we are sharing with you Our Experts Opinion. A section where you will find the best ski deals and offers very useful advice on a specific resort. And this advice comes from one of our ski and snowboard experts.
Today the expert is Carlo, one of our very best snowboarders. Legends say that the mountains have seen few like him.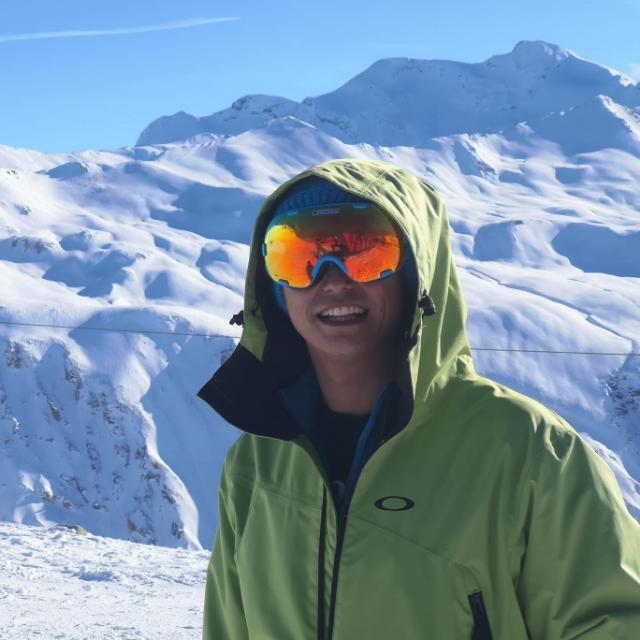 Carlo is an expert in the French Alps. We all know that the slopes of the French Alps are outstanding and anyone who loves skiing and snowboarding must definitely head over there.

If we talk about the French Alps, the first thing that comes to mind is a vast snowy landscape, the kind that takes your breath away. Kilometers and kilometers of tracks that only seek to satisfy your desire for more. Which ski resort ticks all the boxes? That would be TIGNES.
The offer speaks for itself, but we know that you need more info to know how spectacular this ski deal is. So, here's our interview with Carlo.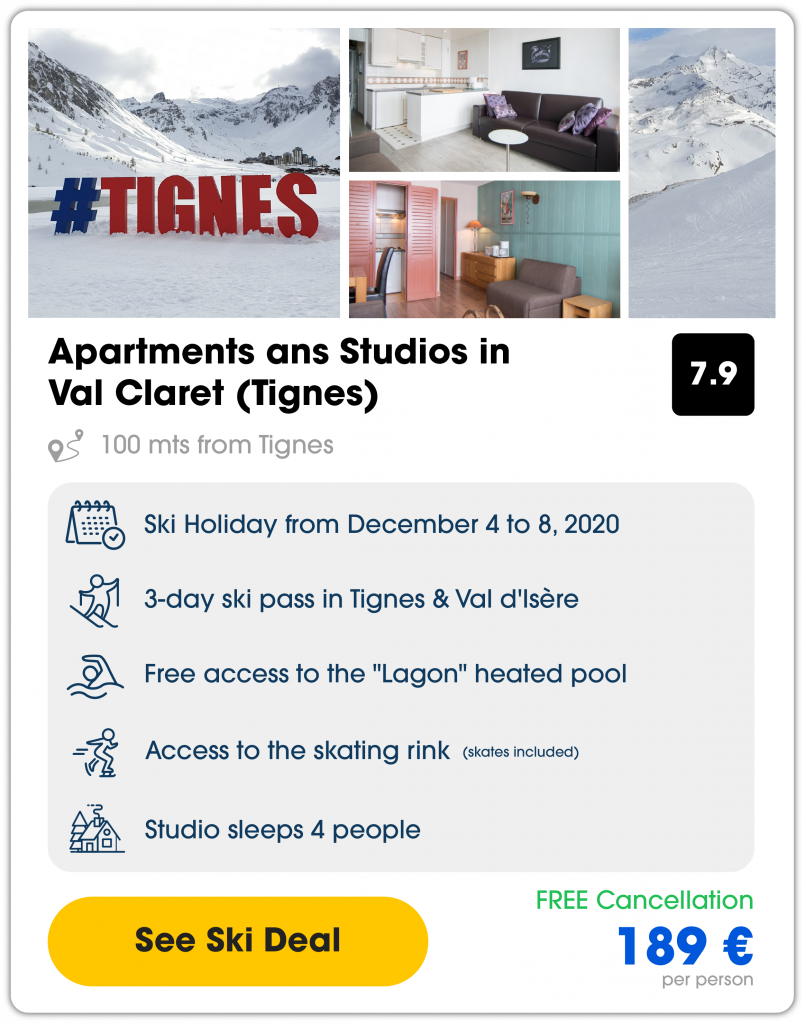 Why are you recommending this ski deal Carlo?
Personally, I think that this offer is a very good opportunity to go to the Alps and that it does not necessarily have to be a full week. Normally holidays to the Alps are from Saturday to Saturday but at the beginning of the ski season we can offer short ski breaks in December. It's a great time to go skiing as there aren't many people on the slopes. Besides, we have excellent prices !!!! You can book a short ski break for only 189€ and that includes de ski pass as well!
This ski destination is perfect to kick off the skiing season and, if you want to go back, there's cheap package deals for the full week on Esquiades.com.
Our most booked accommodation are the timeshare studios and apartments located in Val Claret, directly on the slopes! The reception desk is multilingual ;)
How do you manage to offer such affordable ski deals?
We've been working with this ski destination for many years and the first week in December is a popular time to go skiing for people from Spain, which means we get to send loads of people and guarantee a great season opening to the Tignes Ski Resort. So, this has helped us become one of their top ski agencies and that is how we can offer exclusive ski holidays in one of our customers favourite french ski resorts.
And why is Tignes the top location for this time of the year?
When the ski resorts open, they don't usually have the entire ski area snow-ready, however, Tignes always does. In addition, in recent years they have always been able to open both ski areas, Tignes and Val d'Isère and our package deals give you access to both of them.
Snow is guaranteed in Tignes thanks to its glacier! You can even ski in August.
Tignes is known as a destination for alpine skiing and Val d'Isère is a slightly more family-oriented ski area and the scenery is absolutly beautiful.
It's one of my favourite ski resorts in Europe. I make sure I go there every Winter.
It is not the largest, nor is it the smallest, but it is one of the most important and the most beautiful . It has all kinds of possibilities, off-piste, slopes of all levels and snowparks.
Tignes really is designed to go there and that you do not miss anything. There are restaurants of all kinds and supermarkets. If it is true that supermarkets are a little more expensive than the ones here and that is why there are many customers who already take most of the purchase from Spain and then only buy four more things there.
What type of skier/snowboarder should go to Tignes?
The Tignes ski resort is perfect for any type of skier and snowboarder.
There's a variety of slopes to suit all level and there's a great beginner area as well.
Yes it is true that to fully enjoy your possibilities you have to be an advanced skier. But if any member of the group does not have that experience, they can go perfectly because there are initiation areas and they are precisely the areas that are closest to the accommodation. So you do not have to take a cable car and go far, but you will have everything very close and that when you are starting is very appreciated.
Are the apartments on the slopes?
Yes, all the options we have on our website are ski-in ski-out apartments. They are apartments that go through a real estate agency and this real estate agency has many different apartments but they are all in the upper part of Val Claret and all at the foot of the piste.
Tignes is a semi-pedestrian resort, that is, you can get there by car, leave all your bags and ski equipment, but then later your car must go to a car park lot. From then on everything is done walking. They have it very well set up so that by going on foot or by bus you can move around the entire valley.
Where do I need to collect the ski passes?
People usually have to go to the ticket offices to collect them, but if you book one of our ski deals for the beginning of December, we'll have guides that will take care of everything for you and will deliver your ski pass at your apartment reception desk.
The reception desks in France usually close at 7 pm, which can be inconvenient if you're planning on arriving later.
So, what we do is have guides on location that will be waiting for you and will hand you the keys to your apartment as well as your ski passes so you don't have to worry about a single thing!
Here's a pick from our guides last Winter season: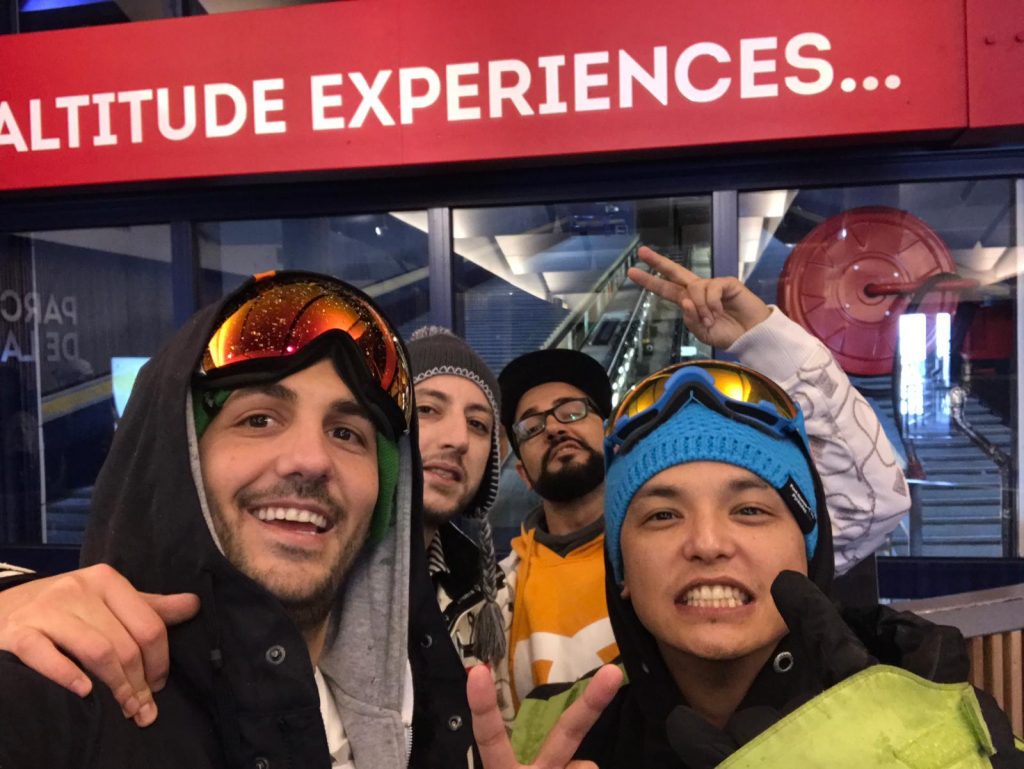 What does the ski ski pass include?
You'll have access to Tignes and Val d'Isère ski areas for 3 days as well as other extras: free access to the Lagon heated pool at Le Lac de Tignes. This complex includes a heated pool with slides and views of the slopes and jacuzzis to relax after the days of skiing.
The drive from Val Claret to Le Lac de Tignes is only two minutes by car or bus. Some people head over the there on foot however, I don't recommend this for you. If you don't want to drive, there's a free bus every 20 min that takes you from the accommodation to the pool and back.
It is a bus that makes a circular route, during the day it passes every 20 minutes as I have already said and even at night it runs every hour. It works in what is Tignes, between different valleys it does not make transfers.
How can I contact the guides?
If you book your ski holiday to Tignes with Esquiades.com, we'll send you an e-mail with your confirmation voucher and a detailed explanation of what this offer includes, check-in information and a map of the ski destination.
We'll also include your guide's telephone number so you can contact them to confirm your arrival time and any other questions you may have. It will be a Spanish phone but they also speak English.
Is this a special ski deal for groups?
This accommodation is especially recommended for groups of friends or families.
In addition, if there is a family that needs a somewhat larger apartment , we can look for it upon request.. You just have to contact us and we will carry out a search according to what you need.
Can I include ski equipment rental?
We also offer the option of ski equipment rental and the shops we work with are Skiset.
In Val Claret there are 4 shops, all of them at the foot of the slopes, next to the ski lifts. Our rental prices are very good, we usually have them almost half the price compared to what it may cost you there.. So if you want to rent material, it is advisable to book it in advance because it will be cheaper.
The only thing we don't include in the rental is not offer is helmet rental , but it can be hired directly there, paying a small surcharge.
Does everyone in the booking have to ski?
If someone in the group does not ski, that is totally fine as you can cancel as many ski passes as you wish durng the booking process.
The only thing to keep in mind is that if the ski ski pass is removed, you will not be able to enjoy the Lagon area or the ice skating rink either. Since these services are linked to the ski pass.
What about the COVID Protocols at the ski resort?
If you are forced to cancel due to COVID, we'll proceed to a total refund of your booking. All we need is for you to send us your medical report or any other document that states that you cannot travel.
If borders close, you have to quarantine, your city of origin is closed or the Tignes Ski Resort is in lockdoewn... We will proceed to a total refund of your booking.
If any of these restrictions only affect one member of the group, you can decide whether to cancel all of the booking or simply amend it so that the rest of the travellers can go anyway.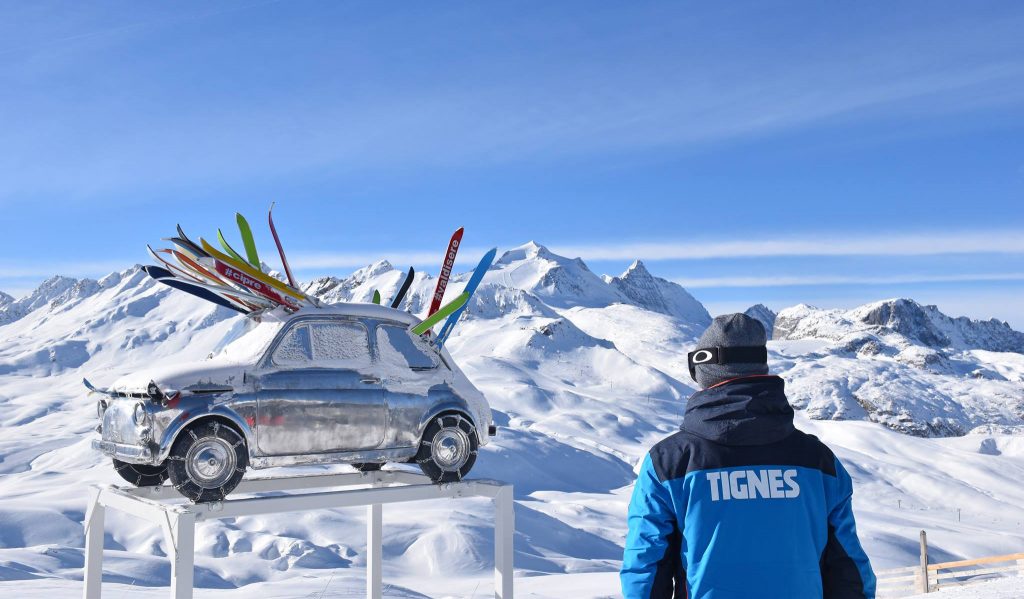 Thank you very much Carlo. We can't wait to hit the slopes in Tignes!
Thanks you for reading this post. We hope you have found it useful and has helped you to decide where to go skiing this winter!
See you on the slopes! ;-)