Last Sunday, April 22nd, the III Madrid Snowzone Championship for journalists was held . For the third time in a row, this essential sporting event for the media with more than 50 journalists came to the SnowZone in Madrid; one of the largest covered snow tracks in the world and the only one in Spain.
During the competition, the journalists fought for the title to the best in skiing and snowboarding. The traditional slalom was replaced by a ski / snow circuit in tribute to Regino Hernández ; bronze medalist in the modality of snow in PyeongChang 2018.
The purpose of this sporting event was to allow media professionals to enjoy the sensation of feeling for a few hours as a sportsman and elite champions in the high competition ski events.
The winners of the two modalities; Pablo Egea (MARCA) in skiing and Carlos Marinho (UnikaFM). They received a weekend prize at the Boí Taüll resort with a pass for 2 people. The award was courtesy and delivered by Esquiades.com . On the other hand, the second and third parties received a masterclass from Club Telecalp and Toto Chamorro + an annual pass for Madrid SnowZone.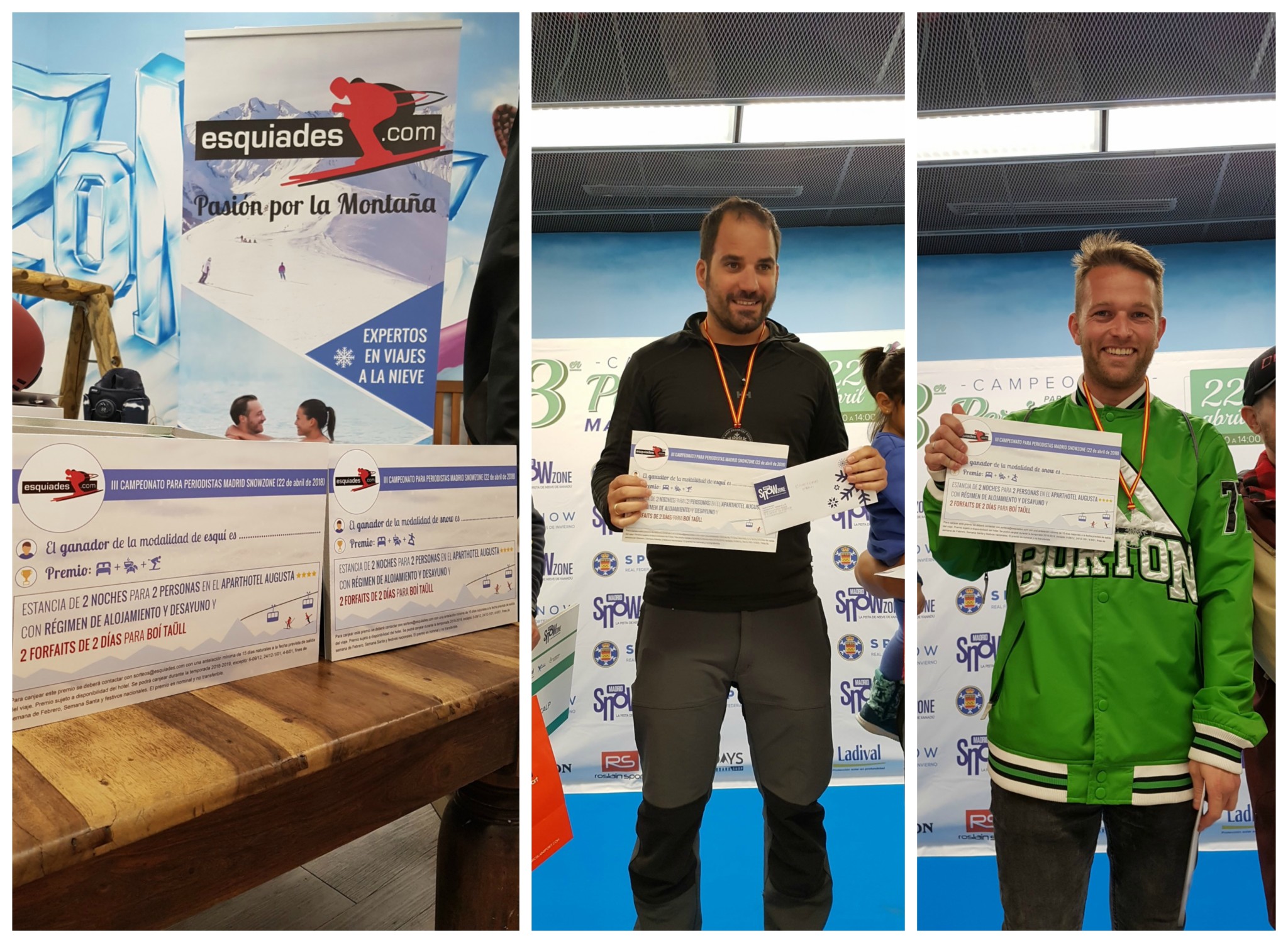 Also, Javier Villa r (director of Madrid SnowZone), wanted to highlight the transformation of the track to host this incredible edition. And on the other hand, María González (Marketing Director) highlighted that, thanks to the sponsors, this edition has been key to reward both the participants and the winners.