Bridge this past December, the Aramón group opened all its ski resorts and put within reach of all skiers new to this snow season 2015 - 2016 we told you in a previous news.
It seems that the volume of those who had wanted to go to the snow has exceeded all possible expectations as more than 40,000 skiers visited its facilities last December Bridge.
A remarkable figure and to remember and could not have been released with a positive balance. Formigal, which has opened the weekend of November 28, was visited by 50% of skiers who attended the Aragonese Pyrenees dusting his skis.
Cerler, the recently named for the second consecutive year best ski resort of Spain , has received 30% of total visits and Teruel resorts (Valdelinares and Javalambre), the remaining 20%.

Incidentally, in Esquiades.com we think of everything and I did not want perdieseis none of these slopes, so this year we are preparing the best ski deals in Valdelinares and Javalambre !
No wonder that the Aramón group to ensure the balance of occupation of 70% and 90% of its ski resorts that "these data are welcomed and allowed to be optimistic about the near future."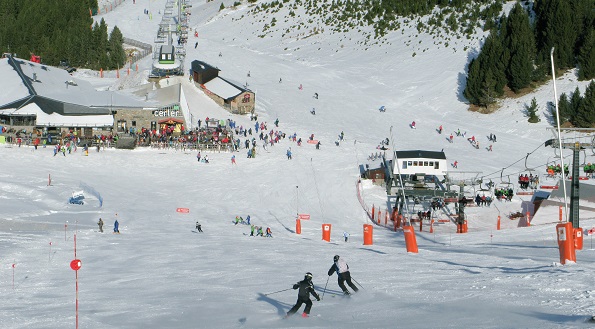 Also, the atmosphere in the ski was superb. The warm temperatures have allowed an unforgettable day in the snow not only those who wanted to make their descents on skis or board, if not to those who wanted to pursue alternative activities in Formigal, Panticosa, Cerler resorts or as a walk Teruel sledding or snowshoeing.
But if something can say this last appointment in the snow is no one left wanting more because the local après-ski the Aramón Group has grazed the full for all these days. Marchica, name given to this entertainment venue located on the slopes, open in the evening to offer the best atmosphere of the Aragonese Pyrenees after a hard day of skiing.
Finally, if still doubted, the ski resorts of Aramón Group are an ideal place to spend your Christmas and welcome the "White Christmas" choice. If you do not have your Christmas ski offer , runs to book! ;-)