Sierra Nevada celebrated New Year's Eve in the Plaza de Andalucía of Pradollano and gathered hundreds of people who said goodbye in 2017. All at 2,100 meters altitude, with live music and the giant screen broadcast of the 12 chimes.
On Monday, the resort in Granada began the year with the opening of the area of ​​the Laguna de las Yeguas and two of its most emblematic tracks, La Olímpica and La Trucha, with which the winter season will exceed 60 skiable kilometers in the coming days . La Laguna, after an intense work of the tracks department, had already partially opened the track of the Trout for two hours a day, but it will not be until tomorrow, January 3, when you can ski with all its slope and, in principle , without time restrictions.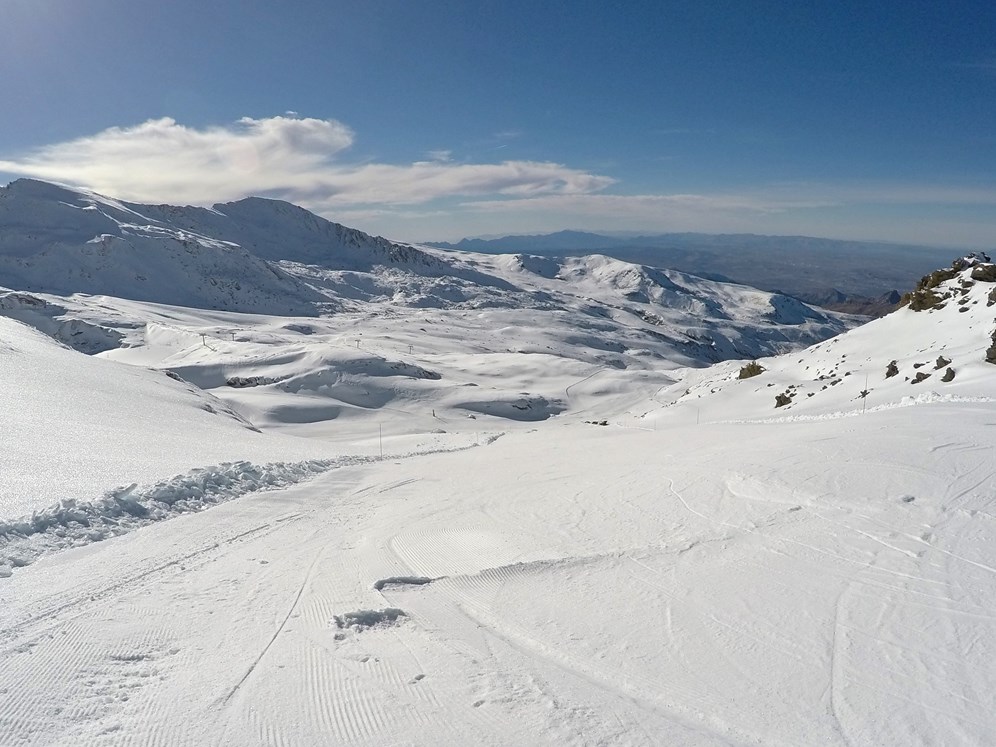 However, the ski department of Sierra Nevada has stressed that skiing in the Laguna de las Yeguas, after the precipitation of water a few days ago, is especially restricted to expert skiers , who must respect the skiing within the ski areas and marked by the presence of ice in the rest of the perimeter.