Andorra has so much more to offer apart from snow and skiing activites. This country in the Pyrenees can offer you the chance to take part in different activities in the mountains during the summer season. Lots of life and nature, picturesque villages to visit and breathtaking views to discover.
In Summer you can also do other activities that aren't related to sports and adventure. For instance, during the month of July you can see the prestigious and magical Cirque du Soleil, a Canadian company that, from its beginnings, changed the concept of the traditional circus. Have you seen one of the shows?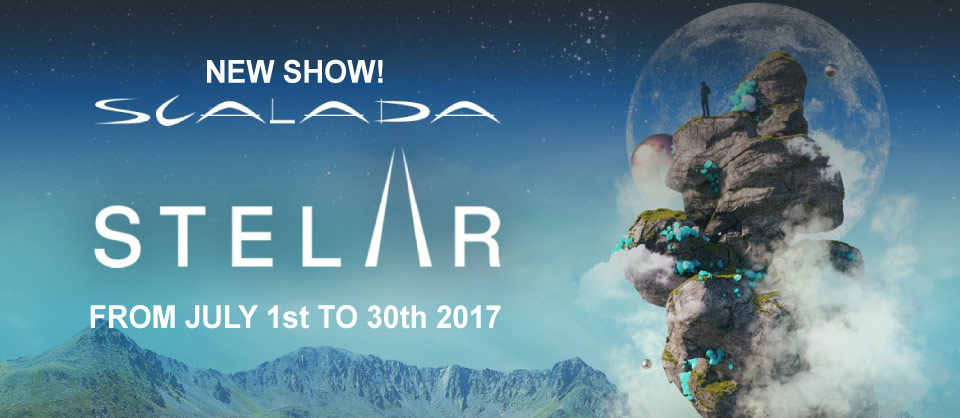 If you haven't, on Esquiades.co.uk you get to have the chance to see their last ever show in Andorra: Scalada Stelar. A new show by the Cirque du Soleil , which will take place on an outdoor stage and has been choreographed exclusively for Andorra. We guarantee it will a once in a lifetime experience.
Reach for the stars
Stelar is the fifth and final show of the Scalada series. It is a new and different story, a poetic and acrobatic choreograph by Cirque du Soleil, and will take place under a huge tent in the heart of Andorra la Vella.
This time the show displays a stage where different fanstastic creatures and characters get together: the Dreamer, the lead character of the story, who dreams that she can fly. And so, she decides to head for the sky and flies to the top of the mountains.
After failing each and everyone of her attempts, a giant appears who will help her pass the clouds. The laws of physics disappear and she can float majestically, enjoying the absence of gravity. It is here where she will have to face the dilemma of having to choose between life on Earth or in heaven.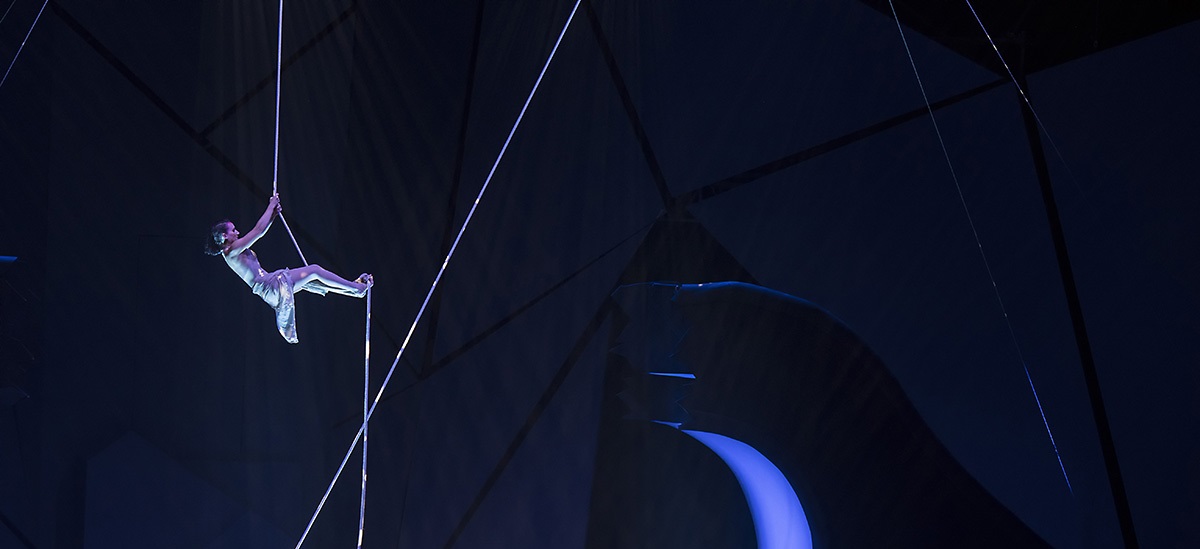 What will be the Cirque du Soleil's role in Andorra?
If the story has already captivated you, you will be well impressed with the details of the performance. In each Stelar scene there will be different acrobats, choreographic performances, which will evoke unmistakable elements of the essence of Andorra, always through a pure and daring scenery. And with the help of astute concepts and simple scenographic devices, the Cirque du Soleil will create moments that will take you to a magnificent environment.
Finally, the new stage design will offer you a completely different perspective: you will be very close to the action and the experience will be more intimate. There will also be a beautiful live band that will play a variety of genres: classical, pop and folk. Ready for a magical trip in Andorra?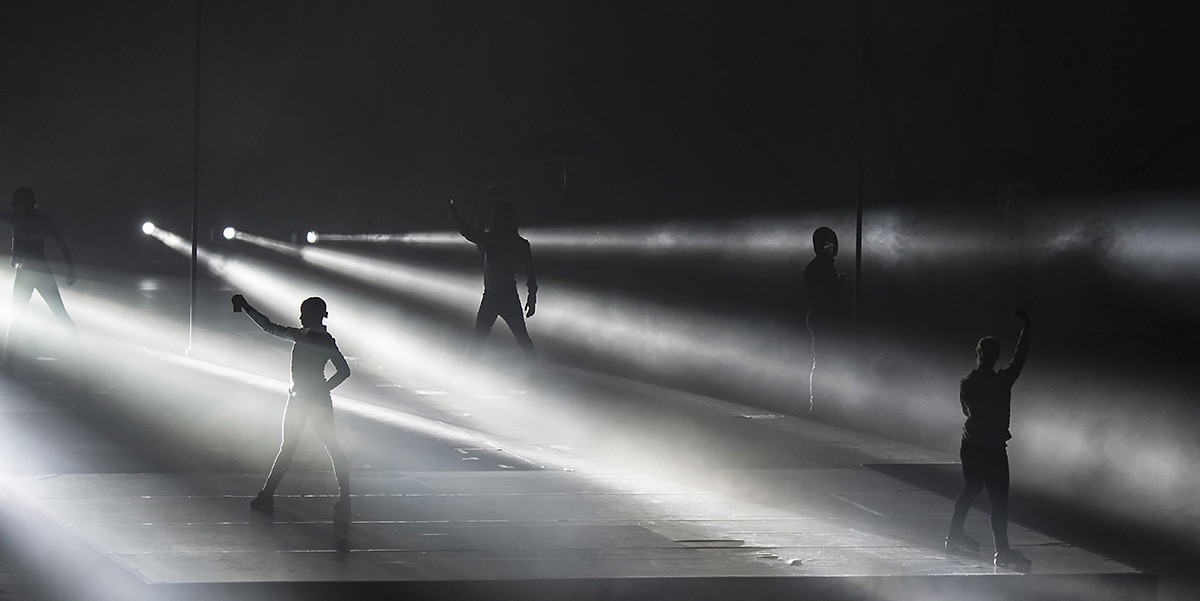 Where and when is the show?
Now that you know a bit more about the show, the next step is knowing how to get there. Here are the directions: the shows is on every day in July at 10 pm , except for Sundays and Mondays. Its location is on the car park of the Parc Central, in the heart of Andorra la Vella.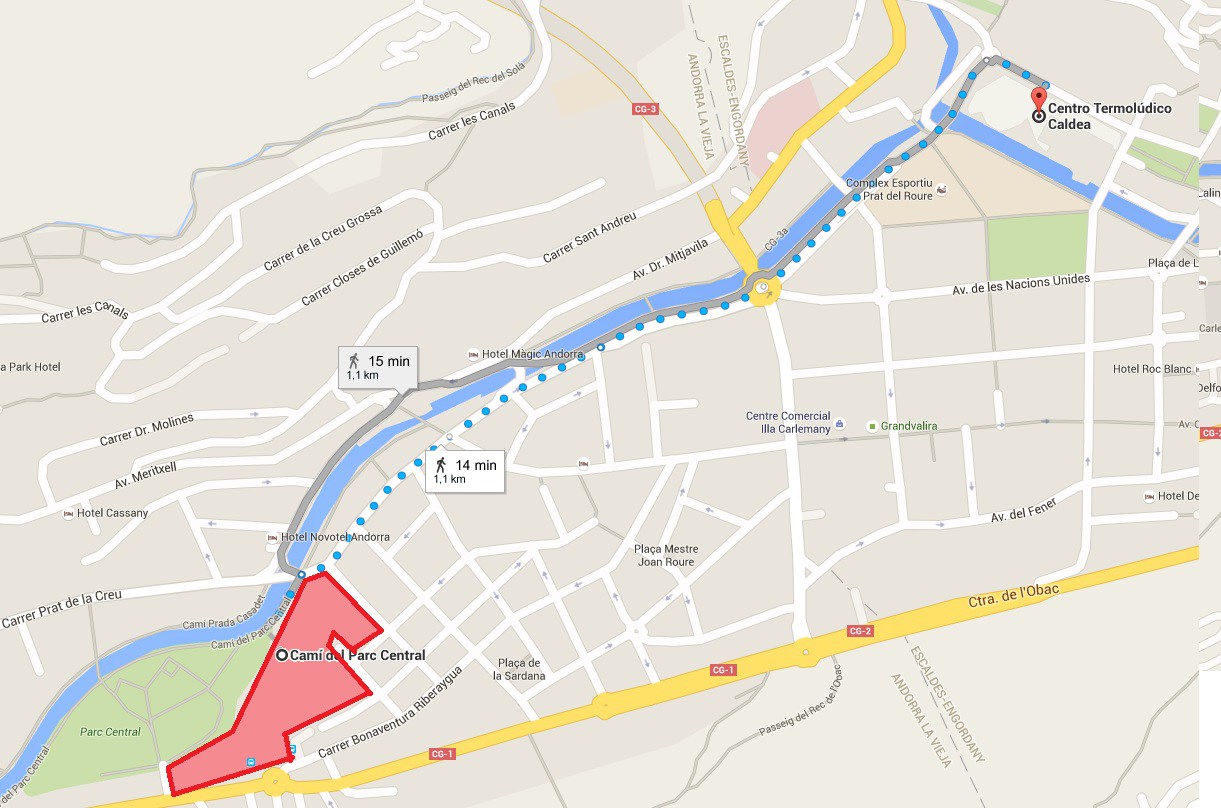 In addition, if you book one of our hotel + show package deal on Esquiades.co.uk, you won't have to worry about a single thing as our tickets include numbered seats. This way, you will know exactly where your seat is allocated. We recommend you go half an hour in advance, as the group will do a pre-show animation show that you'll love.
Check out our offers for Cirque du Soleil and Caldea
As we mentioned earlier, Esquiades.co.uk has special offers so that you can make the most of your break in Andorra.If you book any of our packs, you can enjoy a unique offer that includes tickets to Cirque du Soleil and access to Caldea. And so, you will enjoy a day that combines leisure and relaxation in Andorra. Sounds good, right? : -P
We recommend this pack if you're travelling with children over 5 years old, which is the minimum age to access the Spa Centre. In any case, if you are traveling with children between 0 and 3 years old, the won't be able to enter the spa centre area, but they will be able to attend the Cirque du Soleil show, sitting on the parent's lap.
Children of 4 years of age will only be able to access the show by purchasing a ticket to Likids (the kiddies area in Caldea). You can add this service to your booking at a great price. For more information, click here.
And if Caldea with Cirque du Soleil isn't enough for you, you can change the tickets to Caldea for tickets to Inúu, the adult-only area of Caldea. This offer is ideal if you're thinking of surprising your partner for a romantic weekend. Only people over the age of 16 are allowed in this area.
A couple of tips to enjoy the show
You will have to collect your tickets for Scalada Stelar at the Caldea reception, and you will need to collect them at least two hours before the show starts. This is why we recommend you plan your trip: if you wish to go to Caldea and Cirque du Soleil on the same day, make sure you go to the spa with plenty of time.
Your access in the spa centre is of 3 hours. Bare in mind that you need to add half an hourn for showering and getting ready for the show. The show is about a 15-minute walk from the spa centre to the Parc Central.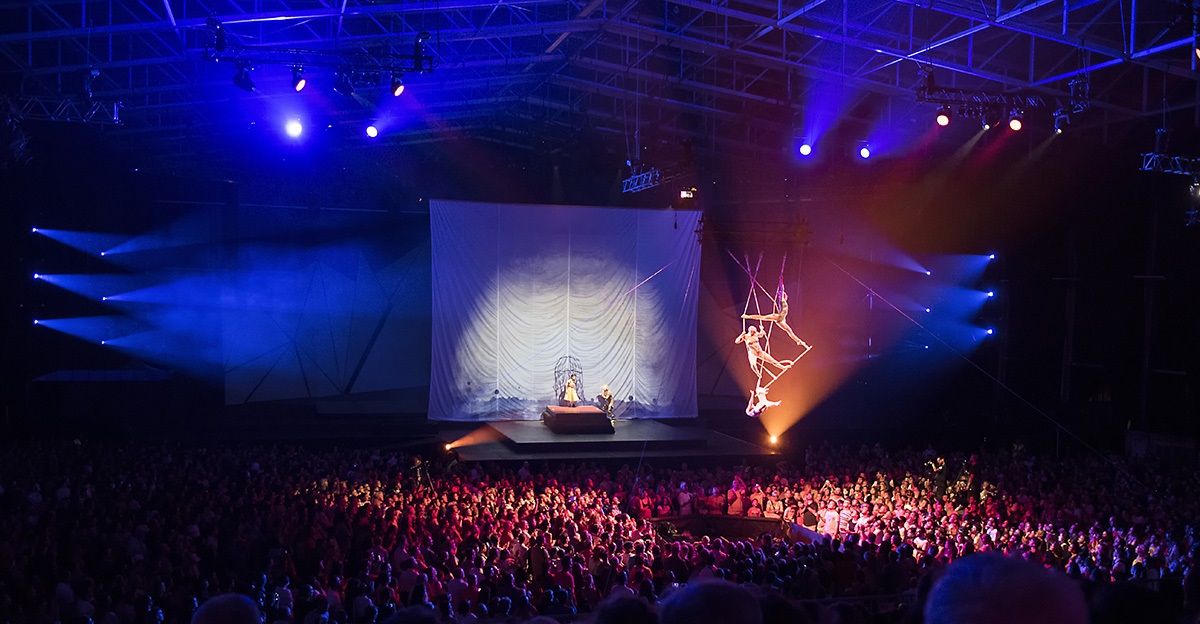 What do you think? Are you up for trying out one of our great deals?