Several projects are underway throughout Europe tolink ski resorts and expand the ski area. One such project is the connection of the 3 Cime/Zinnen Dolomiti ski area with Sillian, which will allow skiing on both sides of the border between Italy and Austria. The aim of the project is to stop the depopulation of these mountains and reduce the carbon footprint.
The project involves the construction of a new ski lift and several ski runs in Sesto Pusteria. The lift will be a cable car starting from Stiergarten (Orto del Toro) and will reach an altitude of 2,538 meters on the Hochgruben (Tovo Alto) mountain, where it will connect with the lifts to be built on the Austrian side. This new connection will offer a seamless skiing experience and will allow for breathtaking panoramic views.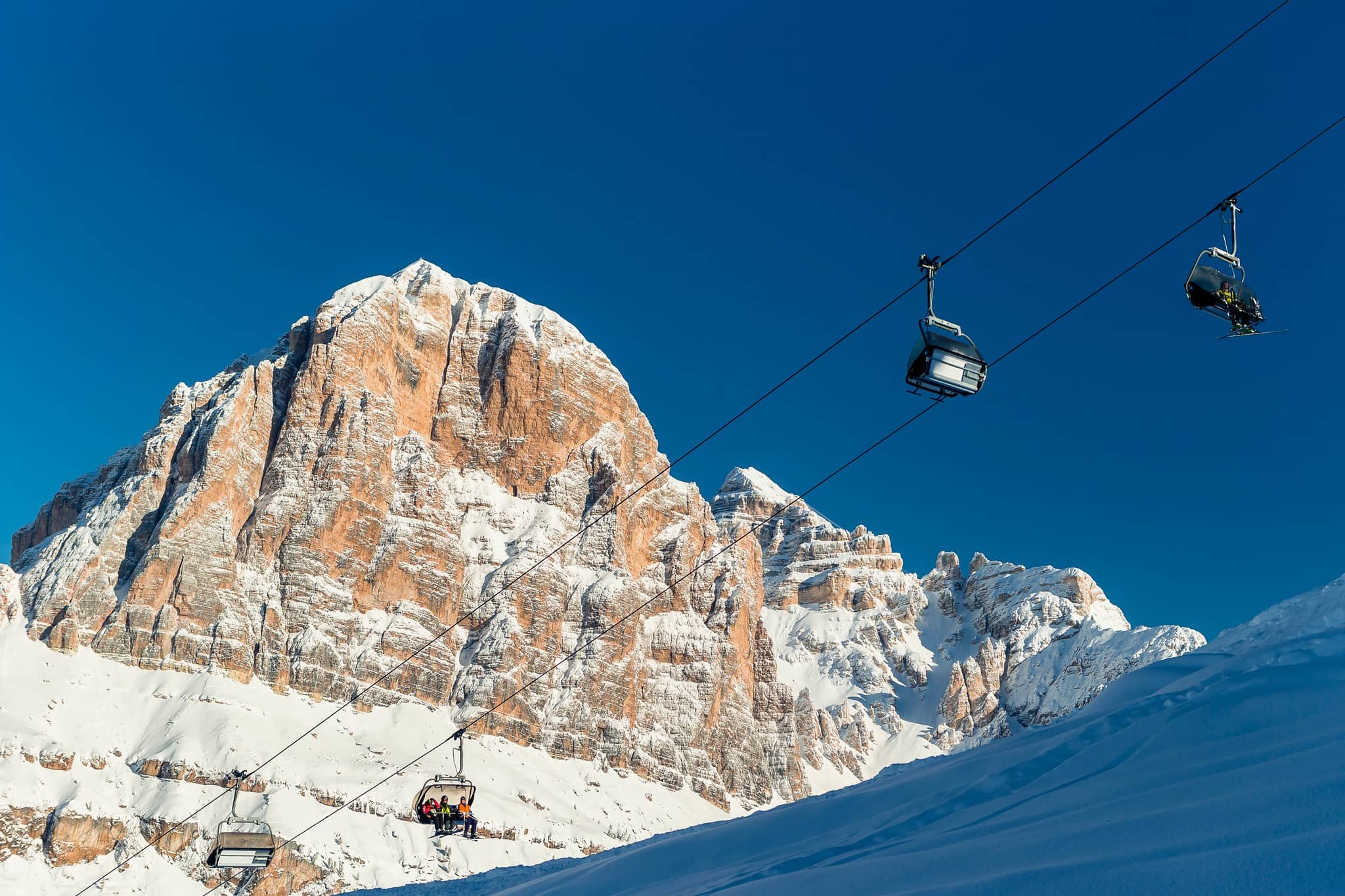 The new gondola lift will allow a holiday in the middle of the Unesco World Heritage Mountains.
The new cable car called Tre Cime II will connect two ski resorts in Italy and Austria, allowing skiing on both sides of the border in one of the most beautiful areas of the Dolomites, a Unesco World Heritage Site. This project, which has been underway since 2011, involves an investment of more than 10 million euros and consists of a 10-passenger cable car capable of transporting 2,400 people per hour to the top and a 2,100-meter track.
The 3 Cime/Zinne Dolomiti ski resort has been investing heavily to prepare for this moment, including the inauguration of an 8-passenger chairlift in 2019 and a new 10-passenger gondola lift in December 2020. The connection with Comelico in Italy and Sillian in Austria will create a 160-kilometer ski area by the 2024/25 season.
On the left the route of the new gondola lift, which will reach Italy, two more lifts will connect other areas.
The total project, valued at €40 million, is supported by public and private funds and is led by the new company Funivie Hochgruben Srl. The company is expected to implement environmental measures, such as reforestation of the area and improvements to the black grouse habitat. In addition, the snowmaking system that will serve the new 2,100-meter slope will have to be connected to the existing network, which is fed by the Sesto lake and has a maximum allowable flow rate. The company will also have to install a digital measurement system to ensure that the permitted figures are met.