Book your skiing holiday in Andorra with Esquiades.com and include Ski Extras at an excellent price!
As many of you will know, Andorra is one of our top ski destinations in Europe and where we can offer unbeatable prices in all of our ski deals especially in your favorite resorts like Soldeu and Arinsal;)
But you might not know, is that we also can offer you huge savings if you include ski extras in your package holiday.
During the booking process you'll see that we have an incredible large selection of activities and extras you can add to your ski holiday so you can enjoy a totally hassle-free holiday!
As we like to make things easy, we've prepared a list of the most popular extras on Esquiades.com
TOP 5 SKI EXTRAS TO ADD TO YOUR SKI HOLIDAY IN ANDORRA
1. Ski and Snowboard Equipment
As one of the top ski travel agencies in Andorra, we work with the best ski and snowboard equipment rental shops especially the ones located close to the slopes in Arinsal, Andorra La Vella, Soldeu, El Tarter and Pas de la Casa.
We provide different types of equipment so you can add the one that is best suited to your skills and preferences. If you add this service, all you need to do is hand in a copy of your confirmation voucher at the rental shop of your choice (to make thing even easier for you, we'll provide you with the names and addresses of the ones located closest to you)
2. Lunch tickets
Forget tacking a packed lunch with you to the slopes or looking for the best snack bars and restaurants on the slopes! You can pre-order your meals on our website and we'll send you a list of restaurants where you can cash in your tickets! That way you won't need to carry your wallet with you!
Guess what ?! If you book your ski holiday in Arinsal , we'll deliver your lunch tickets to your hotel so you can avoid having to queue at the ticket office in the ski resort!
3. Ski and Snowboard Lessons
If you go on a ski holiday once or twice a year, it's advisable you take a couple of lessons before venturing on the slopes. And, if you're traveling with a beginner, we can offer you excellent programs for the entire duration of your ski holiday.
The ski resorts in Andorra have the top ski and snowboard schools in the Pyrenees and the instructors are multilingual!
Here on Esquiades.com you'll find a selection of group and private lessons , so you'll definitely find a program that works for you! If you need some assistance here, our team of ski and snowboard experts are always happy to help and advise you on what to book.
4. Aprés-ski activities
The ski resorts in Andorra have so much more to offer! So, if you're planning to go skiing with friends or family, add these extras to your booking and get to experience your holiday to the fullest!
Excellent activities if you're traveling with a group of friends

:

✔ Snowmobiles

Our ski and snowboard experts have tried this activity in both Pas de la Casa and Arinsal and they can guarantee it's a total blast! You'll have so much fun and get to see really cool areas in the ski resort that you wouldn't normally see.

✔ Mushing

This activity is also another way to explore beautiful and secret spots of the ski resort. Enjoy the experience of traveling across the Andorra ski areas with a team of trained dogs that love running together in the snow.

✔ Snowshoeing

This is definitely an experience everyone should try at least once! Walk across the ski resort wearing a pair of snowshoes and take pictures of the lovely scenery. Wear plenty of sunscreen! You'd be surprised how easily you can catch the sun during your walk!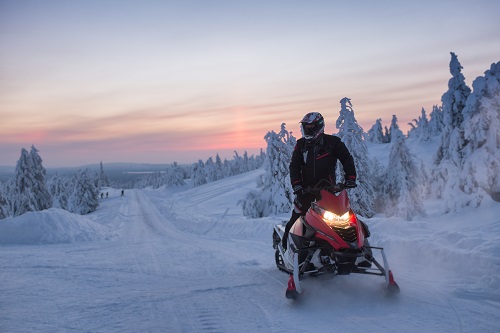 Perfect for a family ski holiday

:

✔ Naturlandia

Take the kids to one of the best animal and activity parks in the Pyrenees . The Naturlandia Natural park is divided into two areas. There's the activity section where adults and children can go on zip lines, go climbing, drive buggies and even go on the longest mountain slide in Europe called "Tobotronc".

There's also another section which is an Animal Park where you'll see different types of animals in their natural habitat.

✔ Ice-skating

The Palau de Gel located in Canillo, is a leisure centre where you can take the kids to go ice-skating. There's also a bowling alley and ice-karting! So, if you're looking to do something different after skiing, you should head over.

✔ Dinner in Hard Rock Café

Who hasn't gone for lunch or dinner to a Hard Rock Café during their holiday? If this is your case, add this service to your booking and enjoy an evening meal with the kids in the Hard Rock Cafe Andorra located in the main shopping area of Andorra La Vella.
5. Caldea Spa Center
Andorra is the host of the largest spa centre in Europe . So, if you're going on a ski holiday to Andorra with friends, family or your couple, a visit to Caldea Spa Center is a must!
This centre is perfectly suitable for all ages as there are many different spa areas, indoor and outdoor lagoons and even a kiddies area! And, if you're looking for an adults only space where you can totally relax and unwind, the Inuú Wellness is perfect for you! There are 2 restaurants and you can also treat yourself to a massage.
The spa centre is fully-equipped with all the amenities you need so can change and shower there when you're done!
It's located right in the centre of Andorra La Vella which is perfect if you want to do some shopping afterwards or try the delicious local cuisine.
Good to know: If you book your ski holiday in Soldeu , the Hotel Hermitage has an outstanding spa centre with incredible views of the ski resort. You can add your tickets to this spa with Esquiades.com
Our Advice: When you book a ski holiday in advance, make sure you secure your hotel + ski pass deal first on Esquiades.com You can take your time deciding which extras you wish to include to your booking and add them any time before your ski holiday via Manage My Booking .
Our discounts are available throughout the entire ski season so you don't have to worry about missing out on a special discount!

Are you planning on booking your Andorra Ski Holiday in Grandvalira Pas de la Casa, Soldeu or El Tarter? Then now is the time to book! We have frozen our ski holiday prices that include the Ski Pass to Grandvalira so you can benefit from an exclusive rate until June 30.
Have these extras got you feeling inspired to start planning a ski holiday in Andorra? We have plenty of ski deals on offer in your favoruite ski resorts!