The ski resort of La Molina will, once again, host the first stop of the Audi Quattro Cup circuit, a proposal that encourages and promotes alpine skiing among children aged 8 to 12 years. Small debutantes in the world of competition aspiring future champions. Hence the importance of these races, meaning the first major experience of these young competitive skiers.
This year, the event - organized by the Catalan Federation of Winter Sports Club and Molina - be held on January 21 at the track Roc Blanc, which expects the participation of about 300 runners. It will be a day of learning and fun, but also of competition. It is no wonder: in previous years, the high level of the Spanish quarry has already shown that the ski base is in top form. But in the end always get the values ​​that are acquired by being part of a sports team. Effort, achievement and, above all, respect ... And all around the world of skiing.
Vall de Núria, scene of a skied under the stars
Also on 21 January, the ski resort Vall de Núria host a magical night and skied, Night of Papu, held for more than a decade. It participants have to use their wits to mislead the papus.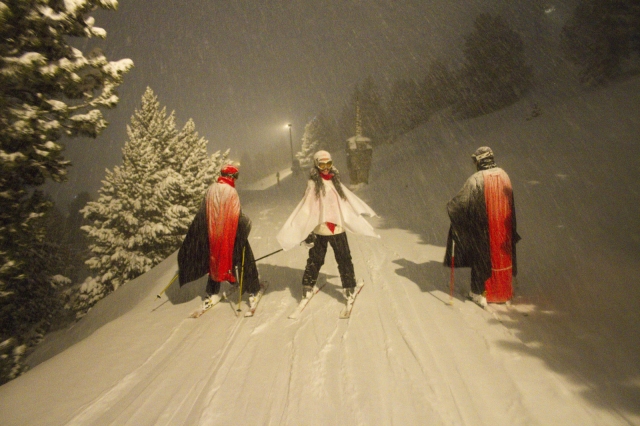 Once skied, small and large finished waiting expectantly downward torches, then close the day with a magnificent barbecue, accompanied by fireworks and a live concert.
Floquet de Neu and Espot Ski Trophy
Espot resort once again held the trophy Floquet de Neu, who will run in the Estadi track Saturday morning 21 January. The appointment anteriror edition gave more than a hundred fry (U12 and U10) of the demarcations of Lleida and Tarragona. In parallel, and throughout the weekend, it will be held the 12th Trofeo Espot Skiing, interclubs circuit.